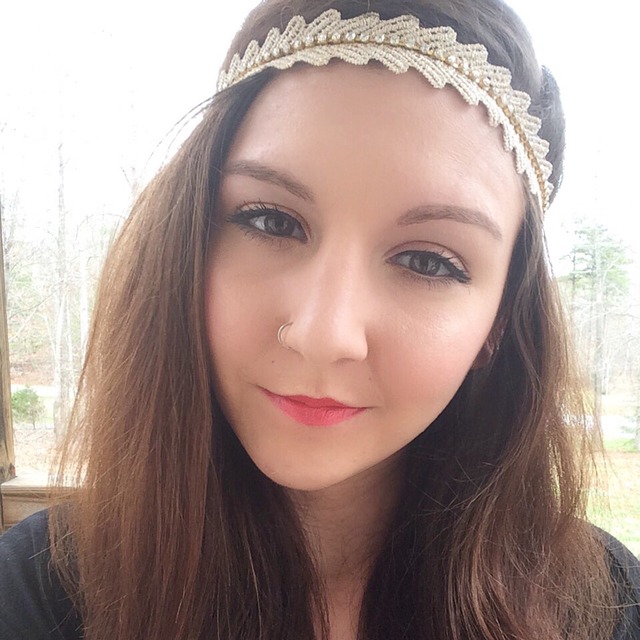 Lynchburg, VA
info@makeupartistrybymelinda.com
When I was making my way through high school, makeup was just something to cover up my face- Putting on a mask and covering up all the flaws that I saw myself with. I never really had any guidance or knew how to actually use makeup.

It wasn't until the past couple of years that I started really looking into makeup and how to actually apply it. Now I use makeup as a tool to enhance my features and downplay my flaws. Knowing what I know now about applying makeup motivates me to help others succeed in using makeup as a tool.

When I am not thinking about, shopping for or playing around with makeup, I am spending time with my family and/or binge watching my favorite shows on Netflix, cuddled up with my fur babies.

As a makeup artist, I want you to feel relaxed and at ease - no matter what the event is. I want you to know you are going to look your very best!

If it is your wedding day; you will be glowing elegance as you walk down the aisle and you will stay looking that way until your grand departure with your new husband!
If it is your prom; you will be dancing the night away glamorously. If it is just pure knowledge you are looking for; you will leave knowing how to play up your features and
downplay your flaws for a lifetime.
As of right now, I am in training with QC Makeup Academy, doing the Master Makeup Artistry courses. Along with my personal knowledge and experience with makeup I am learning to broaden my knowledge in different areas of expertise.
Services
Bridal- Single prices & Packages

-Complimentary Consultation

-Makeup Trial Run (before wedding date)

-Day of Makeup

-Mother of Bride & Bridesmaids

Prom:

-Complimentary Consultation

-Trial Run

-Day of Makeup


Editorial/Photoshoots