Lily Riek
personal stylist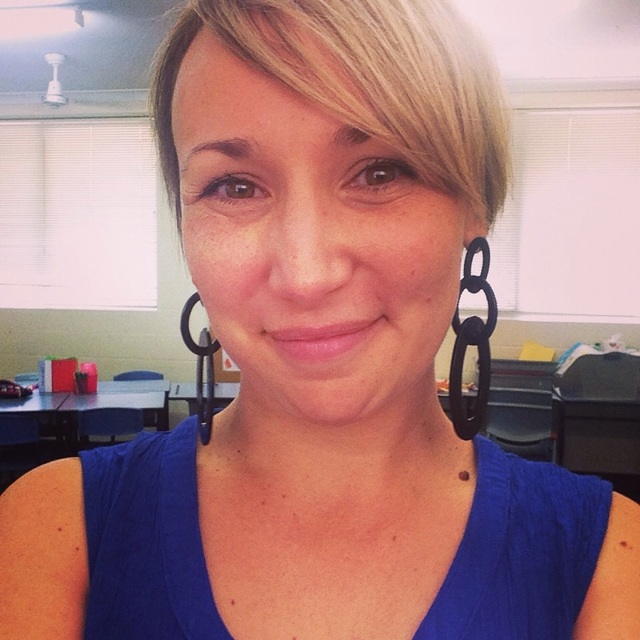 Brisbane, QLD
0423055075
lorraineriek@hotmail.com
The Stylish Teacher - teaching you how to uncover your fashion potential.
Lily - The Stylish Teacher. I believe in everyday style for work, home and play that is (mostly!) child friendly. I'll teach you how to mix and match comfy, classic pieces to go from 'mum' to 'teacher' and back again!
Yes, I am a teacher and I really do love my job. I am passionate about helping people reach their potential. I also love styling and fashion so after studying through QC Career School, I'm now a fashion stylist as well! I'm a wife and mum to two beautiful, photobombing children. I am a lover of a bargain and luxurious items I really can't afford alike (shh! Don't tell my hubby!). I love wardrobe basics and I adore show stopping pieces that get everyone's attention. Shoes are my absolute weakness!

I am not a size 6 or 8 or even a 10 (AU). And I'm ok with that. Because I don't believe you have to be a certain size or shape to look and feel amazing. Even though I'm a teacher I don't like a lot of rules when it comes to personal style (I think I have enough rules at school!). If you love a certain item of clothing or accessory - I say wear it. If you love a certain colour - I say wear it. Wear what makes you feel great.

Now here's where my 'styling know-how' comes into play... I can teach you how to wear those certain items of clothing or accessories so that they highlight your best features and make you look and feel even better! I can help you organise your wardrobe so that you always have something to wear that makes you feel wonderful when you step out into the world every day. Come see me on Instagram and Facebook and join in every week for the fun that is #wearwithmewednesday where every week I choose a different stylish theme.
Services
~ Personal Style and Body Shape Assessment: a questionnaire and discussion to determine your style preferences; accurate body measurements to determine your body shape.
* 1 hour session or complimentary when combined with a service below

~ Wardrobe Audit and Revamp: a home visit to identify the 'must haves' and which pieces are 'past their time'. Wardrobe organisation is also available.
* minimum 2 hour session

~ Online Shopping/Sourcing: items that suit your shape, style and budget are sourced and you are provided with a digital report with links to items as part of the service. You can then choose to purchase online, visit the store in person to try the items on, or you have the option to not purchase at all. This is a fabulous option for you if you are time poor or do not live in the South East Queensland region.
* minimum 2 hour session

~ Personal Shopping Session: this is when the real fun begins! We can focus on 'filling the gaps' in your wardrobe, shopping for wardrobe essentials/basics, special events, seasonal wardrobe updates, returning to work (eg. after maternity leave) wardrobe update - the choice is yours. I always work to your budget and do my research beforehand, so we don't waste a moment! You are also provided with a written wardrobe plan to assist you with your future solo shopping adventures!
*minimum 2 hour session

~ Personal Styling: learn which items in your wardrobe pair best with certain other items; create a variety of outfits with existing wardrobe pieces and new items.
*minimum 1 hour session


~ Pricing for all services: $100 per hour plus GST
~ Above services may be combined at a discounted rate - contact me for a quote.
~ Group bookings available
~ Refer a friend and receive a 5% discount (conditions apply)