Lindsay Wade
wedding planner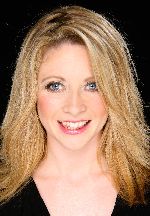 Sheffield
07964 571 176
info@yourweddingplanner.uk.com
If you can dream it, we can deliver it.
My inspiration comes from a love of design and being creative. It was only until planning my friends' weddings that I was decided to be a Wedding Planner.

We constantly seek out new ways to provide unique wedding designs, plans and concepts. We offer advice and recommend the best venues and suppliers while co-coordinating your wedding and ensuring cost efficiency.

It is important for us to establish your ideas, styles, individual personality and your inspirations. We will support and inspire you to transform your vision into reality and ensure that your spirit is expressed throughout your wedding.
Services
The key to a successful wedding planner engagement is delivering what you want and when you need it. As such we have devised a wedding planning service that can be entirely customised depending on your requirements. This could range from consultation services all the way through to complete design, planning and on the day services.

In order to achieve this we offer a free consultation to establish and agree what you require from our wedding planning services portfolio.

For more information regarding each type of service please view my website www.yourweddingplanner.uk.com