Michelle Snowden
event planner , wedding planner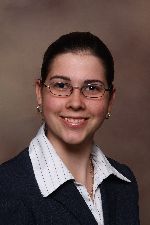 Orleans, ON
613-834-8583
Michelle.Snowden@forces.gc.ca
Here at Wedding Bells by Michelle we are here to take the stress away from the happy couple and their family, so that they are able to rel
* PLEASE NOTE THAT THE WEBSITE IS CURRENTLY UNDER CONSTRUCTION AND WILL BE AVAILABLE SOON. IF YOU WOULD LIKE ANY INFORMATION PLEASE CONTACT ME BY EMAIL.*

ABOUT US
Wedding Bells by Michelle is your exclusive wedding coordinator and event planner for Ottawa, Kanata, Orleans, Nepean, Corwall and Oshawa area. Our bridal consultant is dedicated to turning your wedding dreams and special occasions into memories that you'll cherish forever. We offer personal services for finances, brides, grooms, newly-weds, wives, husbands, life-partners and anyone who wants to plan a special event for a special couple.
Wedding Bells by Michelle is an independant consultancy owned and operated by Michelle Snowden, who is a professional bridal consultant after sucessfully orchestrating every detail in her cousin's wedding. And who is currently working on her own upcoming nuptuals.

OUR MISSION
Our mission is to provide stress free, cost effective and time efficient planning for engagements, wedding ceremonies, receptions, vow renewals and anniversairies. We bring fresh ideas and will go above and beyond in giving full-service guidance and leg-work in orchestrating our clients' dream wedding.
Services
Wedding Bells by Michelle offer 6 different packages to choose from. Please email us for more information about our packages.

1. U-Design Package: This is our most popular package as it allows you to tailor the wedding and bridal services that we deliver to fit your needs. There are no limitations to your choice of a wide variety of wedding coordination services to create the perfect wedding package for you.

2. Platinum Package: This package offers full bridal and wedding services fromt the moment she says "yes". We will go through all the endless details and ensure that your wedding and the experience of planning your wedding is a memory that you'll cherish forever.

3. Diamond Package: This package is perfect for couples who have already decided upon their wedding style, color selection and/or overall theme. Whatever ideas you have your hearts set on, we can help "set-the-stage" and bring your dreams to life.

4. Gold Package: This package ensures that your wedding day is well orchestrated and completly stress-free. With your locations and vendors already arranged, we will supervise the wedding-day event and give you peace of mind in knowing that your wedding day will be worry-free and a memory to cherish for a lifetime.

5. Consultation Package: This package is for anyone who desires to design, plan and/or corrdinate a successful wedding. We will give you valuable guidance and direction even if you choose not to use our full-services.

6. Royal Ruby Affair: This package provides brides with the ultimate assistance in creating that breath taking day. A Royal Ruby Affair will design and orchestrate your breath taking and captivating once in a lifetime wedding. You will be our exclusive bride and our only wedding for the month of your special day.

For more information on any of our packages please either contact us for more information or visit our website.