Allison Nance
wedding planner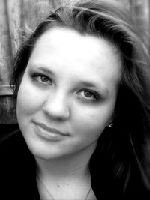 Rosharon, TX
214-563-2209
allison@blessedeventsweddings.com
Wedding Planning Perfected
For as long as I can remember, I have always loved entertaining and creating a beautiful atmosphere in which people could celebrate and enjoy each other. Pairing this with organizational excellence, the support of my family, and some plain hard work, I founded Blessed Events, an up and coming wedding consulting firm in the Houston area. Whether you envision your wedding as being stylish and modern or tender and traditional, Blessed Events will assist you in transitioning your wedding wishes from dream into reality. From budget management to napkin folds, every aspect of your wedding will be coordinated in-depth and to your desired outcome.
Providing a variety of services in wedding design and coordination which cater to your specific needs is the means to creating a successfully planned wedding – but seeing the joy in your face and those of your friends and family is what makes me love what I do.

About Allison...
Not only does Allison hold a degree from Texas Christian University in Communication Studies, she also has notable customer service experience in various areas of the wedding industry, and has served as Assistant to the Clubhouse Manager at Lakewood Country Club in Dallas, Texas. She currently lives in Houston with her loving husband.
Services
Beautiful Beginnings – A consultation focusing on budget management and wedding design to give your independent planning a creative kick-start!

Happy Endings – A "Week Of" package which includes the outlining and supervision of your wedding rehearsal and wedding day.

The Perfect Plan – A full-service package including budget management, complete wedding design, and the implementation and supervision of your wedding from conceptualizing your dreams to "I Do!"
Testimonials
"Blessed Events was a great choice for my wedding! Allison was very helpful from beginning to end. Everything went so much more smoothly than I ever could have imagined! The rehearsal went so smoothly and everyone understood their duties clearly. This was a wonderful help and I would highly recommend their services!! Thanks Allison!"
Lauran McMahan, Bride
"Blessed Events took so much pressure off of me! They did a wonderful job taking care of the technical details of the wedding, so I could concentrate on making memories with my daughter."
Jill Williams, Mother of the Bride
"Allison, your calm demeanor and gentle prompting during the rehersal, ceremony, and reception allowed for a very relaxed and joyful event. Thanks for making the whole experience so stress free."
Kit McMahan, Mother of the Groom