Kristina DeGagne
event planner, wedding planner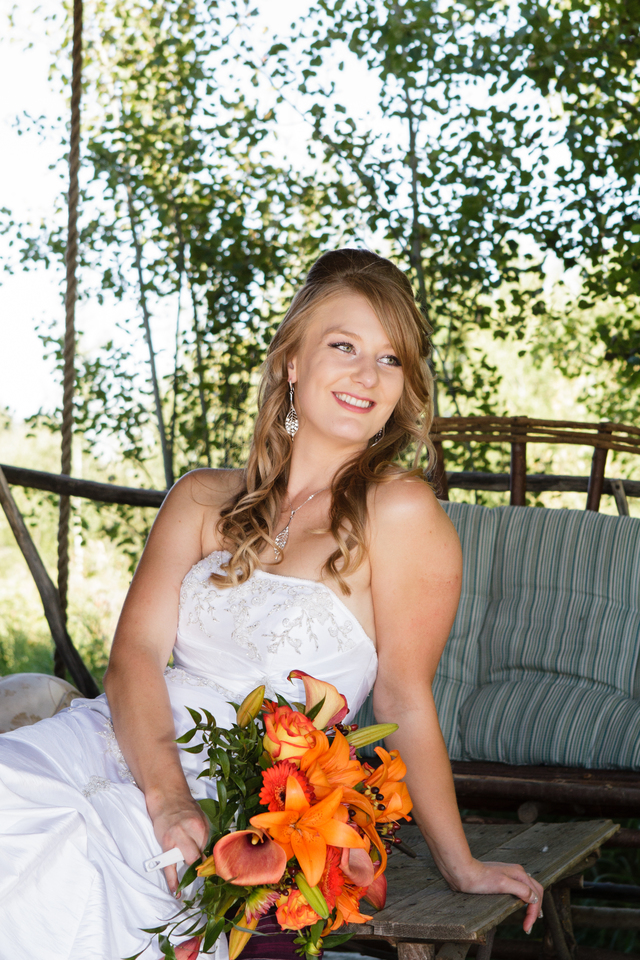 Edmonton, AB
780-908-2177
kristina.ndf@hotmail.com
Event Planning from your Corporate Retreat, Childs Birthday to your Wedding Day! I will be there every step of the way.
My name is Kristina DeGagne, I just recently got married and planning and creating my husbands and I's special day really slingshotted me into this career. I have always be a planner in life but have now found a way to make it a career.
I was formerly a Red Seal Chef and a Journeyman Hairstylist, so I already have a lot of connections and experience in the service industry to help guide both private and corporate clients to create their perfect event.
I have always been ambitious; I began my search for a dream career one month after graduating High School. I Began my training as a hairstylist at Marvel with scholarships and ended in honours in 2009. Unfortunately after a few years in the industry and coming towards my Red Seal exam I developed quite an allergy and was forced to change careers.
From there I began another career with another interest of mine and began apprenticing as a chef and attending NAIT. While maintaing honours and meeting lots of great chefs along the way I finished my training with scholarships and honours in 2013. I worked for another year and some before realizing while planning my own wedding that Event Planning was the career for me. Though I love cooking its not as personalized and individual was Event Planning is.
So following my own wedding I began QC Event School and have fallen in love with all aspects of Event Planning. Along the way I have realized that I made a lot of connections in the industry already and that my previous experiences would help my new career dramatically.
I have also joined a non-profit organization called the Danish Society and am lead "Secretary " on all events planned with the board for the next two years. Though I have just joined this society( as a board member) I am excited to plan all of its events including, children's Christmas parties, formal dinner and dances, and weekend camping trips.
Services
I will be offering different levels of service to give clients help with the aspects they need.

Consultation: offering counsel and advice in a one time discussion to show clients what they need and help them set a a realistic goal and vision for their event.

Planning and Preparation: Helping clients arrange all vendors, venues, suppliers, invitations and helping to keep them on budget and time.

Day of Event Coordination: Clients will have planned their event entirely, I will; just be present to oversee and troubleshoot any problems that may arise during the day. I will basically be their to make sure the days runs smoothly from start to finish.

Complete Service: This will include consolation, planning and preparation, and day of event coordination. I will be there for you from the beginning of your idea until its clean up on the big day.
Testimonials
"An emotional and fun filled event that progressed seamlessly from beginning to end; and fun was had by all." Reference: Fall Wedding 2014
Cyndy & Karsten Nordenhof
"Kristina planned and organized her own wedding event. Well in advance she identified time critical elements and secured those people and resources. She developed a theme and every component from colour of the petals for the flower girls o the picture frames used to decorate the tables contributed to the theme. The best testament is that on the wedding day all elements came together and resulted in a most memorable event for the guests and was commented to us by many" Reference: Fall Weding 2014
Bob & Cheryl DeGagne
"The wedding was hands down the best wedding I've ever been too. Great food, awesome atmosphere, everyone was having a great time. Everything flowed smoothly. There was always something to entertain guests, whether it be dancing or taking shots with friends. I'd definitely get her to plan a wedding for me." Reference: Fall Wedding 2014
Kristina Stevenson