My Space Reclaimed, LLC
Maristella Bertram
color consultant, feng shui consultant, home stager, interior decorator, interior redesigner, professional organizer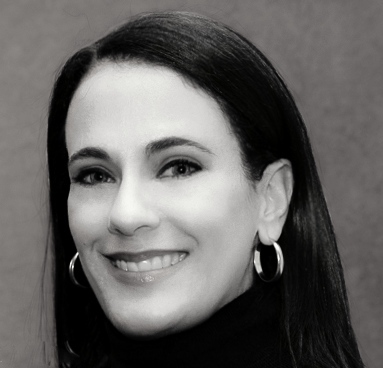 Llittle Elm, TX
972-896-8933
mbertram@MySpaceReclaimed.com
Uncluttered. Organized. Designed.
Hey there! I am Maristella Bertram. Organizing is my passion, but I understand if it's not yours. I am here to help you.

Your home should propel you to be your best self and to accomplish your life goals. If you feel that is not happening, maybe we should talk.

I am a home space expert and coach. I will empower you to take control of your home environment. In doing so, I can help you live a more productive, joyful life.

I invite you to look at your belongings, your routines, and your environment in a different way, so you can reclaim your space and enjoy your home again.

I design organization systems to fit your style and the way you live. In the process, you will learn the skills to make these systems part of your life.

Your home should be a comfortable place where you enjoy family and proudly entertain friends. Let me help you achieve that goal. Let's declutter, organize and stage your home – all while restoring proper energy balance.

My Space Reclaimed... Uncluttered. Organized. Designed.
Maristella Bertram, MBA, CPO®
Owner, My Space Reclaimed, LLC

I am a Board Certified Professional Organizer®. I also hold a Master's Degree in Business Administration and a Bachelor's Degree with major in Marketing Management. I speak fluent English and Spanish and have lived and worked internationally; in the U.S., Latin America, and Europe.

In my professional life, I have taught college-level Marketing, worked as a Flight Attendant, served as Product Manager and Account Executive in the advertising industry and as Office Manager for a professional recruiting firm. As unrelated as these roles might have been, one thing was always present: my passion for organizing. Everywhere I went, everything I did, always ended up... well, streamlined and very organized.

I am a member of the National Association of Productivity and Organizing Consultants (NAPO), both National and Local Chapter levels and former Member of the Board of Directors for the NAPO-DFW Chapter. I am an Advanced International Organizing Professional (AIOP), International Stagger and Re-Designer Professional (ISRP) and Advanced Feng Shui Design Professional (AFDP).
Services
Organization of Home Areas

• Kitchens & Pantries
• Family Rooms
• Media Rooms
• Libraries
• Laundry Rooms & Mudrooms
• Bedrooms & Bathrooms
• Playrooms & Game Rooms
• Living Rooms & Dining Rooms
• Project Rooms
• Garages
• Home Offices

Additional Services

General Decluttering
Moving Out & New Home Set Up
Space Maximizing for Smaller Spaces
Room Re-purposing
Coaching
Paper Flow Management & Filing Systems
Design
Staging
Feng Shui
Color Consultations
Testimonials
Maristella cleaned up all areas of my home and re-organized and staged them. Additionally, she provided guidance on alternatives to sell/donate many of the items I was not going to keep. She coached me on how to maintain the organization achieved. Maristella was creative re-using what I already owned to re-organize my things since I did not want to invest in buying more equipment/supplies for storage. She was attentive to my needs to have everything visible and at hand. This was a special challenge for her because my home has a severe lack of storage space. Somehow she manage to accomplish the goal, despite this fact. After the physical re-organization of the home was completed, she coached me on time management. I have a complex medical routine to follow, which she decoded and put in an action plan for me to follow. Maristella was very knowledgeable and understanding. She directed the process in a firm but compassionate way, applying the amount of pressure I think I needed to de-clutter my home. She was patient and went the extra mile.
Susan Q. - Grapevine, TX (November, 2014)
I am moving soon, and Maristella helped me organize my home and begin the packing process. I have always struggled with disorganization, and have difficultly finishing projects around my home. Maristella came in with a plan for me and kept me on track during the organization process. She had ideas and a method, but she also listened to me and figured out ways to make things work for me. Maristella also made sure to make things work for my budget. We discussed what I could afford and how much to spend on supplies. When you struggle with disorganization and clutter, it can be embarrassing to ask for help. I never felt judged, and Maristella gave me lots of tips to keep things organized. She also pointed out clutter traps and some of my habits that contribute to clutter and chaos. For example, I had purses, backpacks, make up pouches, tote bags, and other small bags all over my home filled with work supplies, make up, money, phone chargers, medication, etc. We unloaded every backpack, bag, purse, pouch .and I realized how much money I have wasted buying duplicate items. I am throwing money away because I can't find what I do have and end up buying more. She helped me sort through things and decide what to keep. Once we decided what items were staying, we found homes for these items. It seems so easy once you finish, but it's not something that comes easily to me. Maristella stressed that being disorganized is not a character flaw and helped me realize that a few changes will lead to success. I plan to work with Maristella when I move to my new home. She will assist me to set up systems that will work in my new place. In the past, it has taken me months to unpack or I never fully unpacked my stuff because I was overwhelmed. We discussed how I can do things differently. I have already recommended Maristella to a friend. I look forward to working with her again!
Rebecca S. - Fort Worth, TX (March, 2015)
I worked with Maristella on a couple of projects and she very detailed-oriented. She takes her time to explain how or why she does things in a certain manner. Her calm demeanor will put anyone at ease as organizing can be stressful for some people. Highly recommend!
Amanda C. - Dallas, TX (February, 2015)
See All Testimonials