Andrea The Makeup Magician
Andrea Schaffer
makeup artist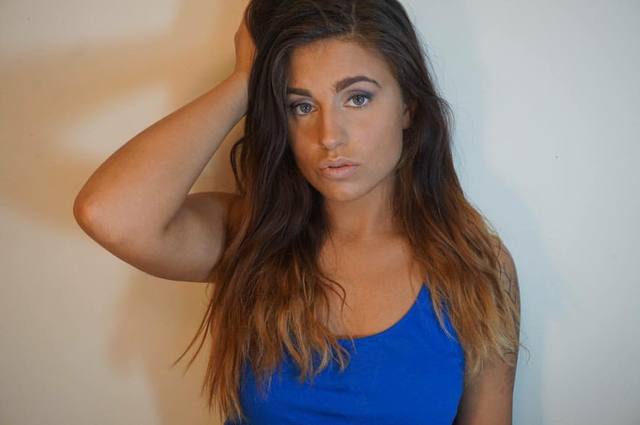 Nashua, NH
802-379-1645
soccergirl1077@yahoo.com
Introducing makeup magic, one face at a time.
Hello beautiful, my name is Andrea Schaffer. I have a strong passion for makeup and making others feel beautiful. Ever since I was young, I was always so fascinated by all of the different types of makeup. The colors, textures, and all of the incredible things that makeup can do. It's almost like magic, the way it can give someone so much confidence and make them feel so good about themselves. I never want to hide someone's face, just use makeup to bring out their best features and truly bring out their beauty. I want to show you the marvelous magic makeup can bring.
I was born in NY in little town named Coxsackie. I lived there for almost 13 years of my life. My family had then decided to move us to Vermont which is where I went to high school and spent all of my teenage years. Throughout high school I loved sports including, softball, track, and cheerleading. My favorite thing about cheerleading was getting to wear the coolest makeup for competitions! Ive always loved dressing up and putting makeup on, and I always enjoyed helping my friends with theirs as well. After graduating from high school I knew I didn't want to go to college, but I wanted to be more educated in one of the things I loved, which was makeup. Later on I decided I wanted to Join QC Makeup Academy and learn how to professionally do makeup. Every day I watch youtube videos to become more educated and I am always teaching myself new things. I am now 21, and soon will be receiving my certificate in Makeup Artistry and nothing will make me happier than being able to make others feel beautiful.
Services
Proms.
Bridal.
Photography Makeup.
Makeup Lessons - Basic.
Special Occasions.
Pageants.
Night Out.
Natural.

*Prices upon request*

*Willing to travel anywhere in the Nashua area including (Hudson, Londonderry, Hollis, Lowell, Chelmsford, Tyngsboro, Milford) and any other places up to 20 miles away.*