Nicole Dickson
wedding planner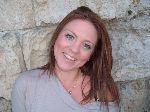 Portsmouth
07872572354
nicole@action-coaching.co.uk
Reliable and stress free wedding planning.
Hi, I'm Nicole, I am a fully qualified international wedding planner. I am hired by the happy couple to take the stress out of planning the wedding and giving you time out to enjoy you time leading up to the "Big Day" and also the day itself. For couples that want to plan the big day themselves I am available to give advice and guidance to brides, grooms and even members of the wedding party on any concerns or problems that may arise at this important time. My personal approach to design is original, unique and adaptive, I have the ability to tailor my services to your own individual needs and I am always happy to help in anyway I can.
I have a varied and detailed history of dealing with people in a formal and informal way. With over 5 Years of experience in the financial industry I have accurate and organised methods when dealing with an important situation. I have always had the ability to weigh up what is best suited in any particular situation and believe strongly in a good balance. I have always been very interested and enthusiastic in regard to large events and I believe that a wedding, is by far the most important of any, for most people.
Services
I offer a wide range of services ranging from professional advice to organising and fulfilling your dream wedding. Whether you need help with the engagement, the honeymoon or the big day itself. I have obtained a broad knowledge in handling different tasks successfully. I can advise or assist you with designing invitations to choosing the perfect cake to match the theme or style of your wedding. With my experience in finance I can help you create a realistic budget or comply with an existing budget you may already have. I have positive contacts within the industry that enables me to create any unique or traditional design.

With a free consultation, I can discuss with you the various aspects of your wedding, including realistic timescales, ideas regarding themes and the style of your wedding. Once the basic information has been collated I can provide you with an estimated figure.

I will be happy to help you; design and produce you wedding invitations, find you the right cake, choose and book the best location for you ceremony and reception and most importantly take the pressure of you both in an already pressurised situation. With many contacts in the wedding and event industry, I will be able to provide you with the very best services. Giving prfessional advice and guiding you through your wedding step by step.

If you would be interested in a free consultation please contact me and we can arrange a time best for you.