Lauretta Tate
event planner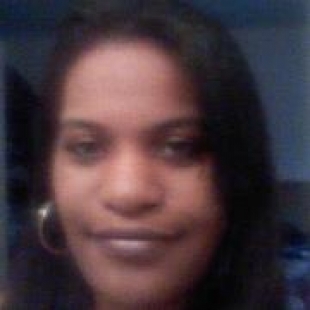 Charlotte, NC
704-605-9019
info@strictly-bizness.com
"Helping You Mind Your Business"
A small, hard-working promotion firm based in NC. Established in 2008, we hit the ground running with our direct approach to finding success. Expos, tradeshows, networking events, seminars, business tools and resources, website, logo design direct mail marketing and more. We have plenty packages to help your business grow
Laura is a person that is full of personality, outgoing and surrounds herself with other positive and motivated people. She is a single Christian mother of two wonderful children; her son Dante and son Davion. Dante is an outstanding Tuba player for Olympic High School and is very kind, laid back and a good friend to all who meet him; he is looking forward to graduating in 2016 and hopes to attend NC A&T. Dante and his brother attend all of Strictly Bizness events providing the "muscle" to help vendors in and out of the venues at ease. Davion is full of life and has tons of energy. He is a fantastic Clarinet player at Kennedy Middle School. Laura enjoys spending time with her family and being an active member of the Southern Hills Church of Christ where she and her family attend faithfully. Starting Strictly Bizness gives her the chance to do both things she loves; spending time with her family and creating wonderful events. In her spare time Laura enjoys playing board games, bowling, going to the movies and simply just enjoying life and always preparing to take Strictly Bizness to the next level.
Laura has always had the zeal to plan special events for different occasions. This started many years ago with helping plan family reunions, surprise parties, holiday gatherings, helping with church socials and networking events right at her home. It has ways been her passion to create amazing events and simply bringing people together. After attending several failed events as a Referring Travel Agent for Your Travel Biz over 5 years ago, she decided that putting her passion for creating events and her need to grow her business together and start planning home business expo events. Laura and a few fellow YTB Travel Agents joined forces and started Strictly Bizness in 2008. After not successfully getting Strictly Bizness off the ground Laura and her business partners decided to explore separate opportunities on growing their own individual ideas.
Laura decided to remodel the vision and mission of Strictly Bizness and completed the necessary filings for Strictly Bizness to become a limited liability company. Laura's ideas lead her to creating events linked to local charities and community needs. Wanting to host amazing events with a cause, Laura devotes her time to creating a comfortable atmosphere for vendors to create a professional setting to showcase their business, products and services at an affordable cost. She also takes the time to build positive relationships with local communities, businesses, vendors, crafters, charities and organizations to ensure her events are supported. This is why she started the Strictly Bizness Network April 5th 2012.
Laura is always searching for unique vendors, venues and shoppers to share the great experience of shopping or vending for a cause. She understands the value of great customer service and understands the need for the vendors as well as the shoppers.
Services
Event Planning
Event Management
Event Marketing
Legal Services
Travel Services
Branding
Website Design
Testimonials
I have been a colleague of Laura's and Strictly Bizness, LLC for more than a year and she has been a fabulous host for her events, a great colleague for brainstorming and networking and a wonderful person to share conversation. She is honest, resilient, diligent and willing to listen and share her gifts. As an event planner, I would highly recommend Strictly Biznness, LLC and it's leader. Your event will be planned well and executed with timeliness and professionalism.
Glenn Proctor, Founder/Training Director, REDDjobb LLC (Coaching and Leadership Training) Charlotte