Debbie Sourias
makeup artist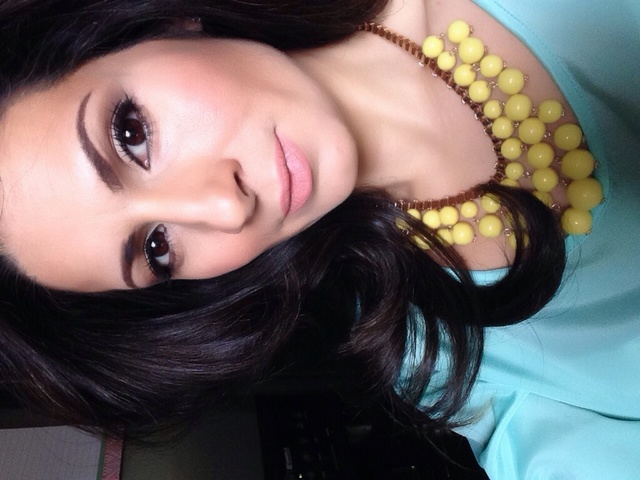 Huntingdon Valley, PA
215-407-1872
magnichicxoxo@gmail.com
Freshly inspired freelance makeup artist, on my own little venture to create a successful business someday!
Magnichic. How did I come up with the name: "Magni", coming from the word MAGNIFICENT, because what I do is impressive and what you will look like is striking! MAGNIFICENT = YOU!

"CHIC" is a French word, pronounced "sheek" and not "CHICK" as in baby chicken. To me, this word describes=ME! Because makeup is also an element of fashion, I strive to get all the "how-to's" on the latest looks.

I started Magnichic on facebook and created a fan page in 2011. From there, I expanded my resources and joined the rest of the multi media team like Instagram (@debbieso) and Twitter (@debbieso), Pinterest (magnichicdt) in 2012 and YouTube (magnichicdt).

So yes, I'm quite new at this, but my ambitions and goals are aimed high and I don't give up so easily!
Originally from Canada, I grew up in the suburbs of the city of Laval. ​

I speak Greek, French and English fluently, and I am proud of my heritage! I am home based now in Philadelphia, PA and a proud wife to an incredibly devoted husband and a mother of two gorgeous boys! Being now that I am a stay-at-home mom, I wasn't always such a home-body. I started to work from the age of 17 at a Maternity retail store, graduated from a trade school in Business & Communications and landed a job with Christina, Canada's top swimwear manufacturer for 5 years, assisting the Sales & Marketing departments. I then went on to work as a Transportation Dispatcher for another 5 years. Having my life take a complete 360 and starting over, I've finally had the opportunity to exhibit my hidden talent.
Services
From simple makeup do's to proms, weddings and makeup workshops, I work for YOU and consult with you to assure we both attain what you look for in skin care beauty to the most glamorous makeup!

I believe that less is more and that you don't need makeup to be beautiful, but to enhance your beautiful features!

Beauty comes from within, but a little hint of pink on your kissers doesn't hurt ;)