Taryn Budd
event planner, wedding planner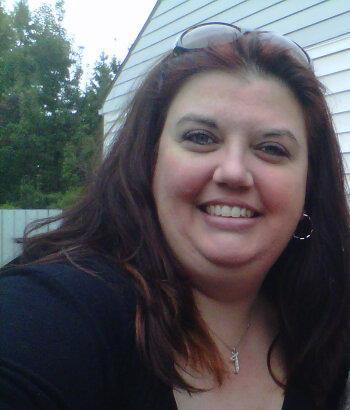 Guelph, ON
226-971-3259
celebrationsinbloom@hotmail.com
Celebrations in Bloom
they all begin with a budd....
Welcome,

I have been married since 2010 to my amazing husband Scott. We have been together since December 2003, and I honestly didn't believe we would ever get married. For me it would be my second marriage and I wasn't sure I wanted to go down that road again. Best decision ever. Planning our wedding was like igniting a fire inside of me. I needed to make sure that every aspect of our wedding was so different from my first that not a single family member of mine could make any comparisons. I scoured dozens of magazines, websites and anything I could to make our wedding the most memorable it could be for us as well as our guests.
My approach to your celebration will be very similar. I will listen to your wants and needs and give you what you desire to help make your own celebration a unique reflection of you
My experience extends from my passion of event and wedding planning. I truly love the industry and getting to be a creative source in people's major life events gives me an immense sense of joy!
A student of QC Career School, I am currently developing skills that will truly benefit you in the celebration you desire.
Working mostly with friends and family, I have planned different affairs from birthdays, to retirement parties. I am friendly, outgoing and courteous which makes me an ideal partner to work with.
Services
Celebrations in Bloom offers a delightful service menu that will fit any budget or style you are searching for. As no two celebrations are alike, prices will vary.

Step in the Right Direction Service - Need a boost? Our step in the right direction service allows a meeting with our planners to help provide you with suggestions and possible vendor listings to get you started planning your celebration.

Day of Service – Want to sit back and just enjoy the rewards of all the planning? Our day of service will relieve stresses of the event day from the Host/Hostess by having an onsite planner to see that all your hard work goes smoothly. We will take care of your vendors and coordination of the day.

Now What? Service – You have got the decorations, the venue, the food and the band. You just don't know how to put it all together. Our Now What? Service allows our planner to come help you to organize the event to match the idea you have in mind. We can help you put it all together to achieve your vision.

Full Service - From start to finish and everything in between our full service is all our services combined. We are there for every detail to really help you see your celebration become a truly memorable experience that you desire. This service allows you to enjoy all the aspects of the planning experience without the stress.