Dana Al-Zanki
event planner, wedding planner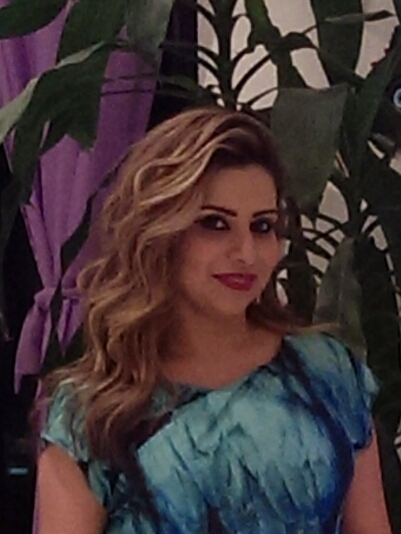 kuwait
0096595585899
dana-alzanki
FANTAZIA
an elegant event & wedding planner company that creates reality from your dreams..
What is event planning?

It's the crafting of exquisite memories, and nobody does it better than Dana, owner of Fantazia event & wedding planer company.
In Fantazia Event Planning, Dana can plan events with endless personality and chic sophistication. Combined and covers the full range of occasions (corporate, personal, religious, cultural, etc.) .

Fantazia' signature is on every event that Dana put together exquisite simplicity, innovative presentation and fabulous details, all buttoned up into a picture-perfect package. Fantazia has definitely earned its reputation at the forefront of the field. Whatever you have in mind from rip-roaring and explosive to refined and traditional Details will deliver a flawless, pitch-perfect event.
Dana al-zanki is Certified Wedding and Event Planner (IEWP) from QC school for event & wedding planner as well as certified Inertial design from American university of Kuwait ,computer science programmer graduated from Kuwait university, certified Hair & make up courses from best hair & makeup artists in Lebanon.

From a young age she always loved how the use of colors, interesting textures, lighting, various materials and flowers can change a simple space into something stunning, full of drama and excitement.also she is interesting in makeup and hair style for beauty.
Today, as a true romantic at heart, she have passion for designing and creating a beautiful ambiance as a background for celebrating events as well as love and romance in one of the most joyous occasions..Weddings!

Her career started in Kuwait, where she designed and created the interiors of some of her friends and family events as well as she helped to plan and execute their weddings, she decided to turn her passion for people, design, style, romance and love into starting her Brilliant Event Design company that specializes in creating beautiful events through artistic creation, careful planning and flawless execution.
Services
Social Event Planning

There are so many reasons to gather in a life lived richly – birthdays, showers, holidays, anniversaries. It's so important to step out of the ordinary every once in a while, to give real honor to the people and events that shape our lives. Fantazia creates an environment of magic and wonder for your special occasions so that you may celebrate them fully.

Corporate Event Planning

From the first consultation, you'll know that Fantazia is different from any other corporate event planning company. We'll take the time to get to know your company – its personality, your customer profile, your corporate image. Fantazia Corporate Event Planning delivers spot-on, brand-immersive events that both dazzle invitees and maximize shareholder value. Meticulous attention to every detail ensures your corporate event goes from its initial concept to exceeding your wildest expectations!

Wedding Planning

A wedding is a journey, and life after that first ecstatic "YES!" can feel like paddling out into an endless sea of options without a map or compass. Trust Fantazia to navigate. We'll chart your course through this thrilling season with consummate professionalism, endless imagination, and profound empathy.
Each bride has a vision for her wedding day, and seeing that vision perfectly manifested is one of the most breathtaking moments of a lifetime.

Whether you choose to celebrate in your own home or overseas, we'll flawlessly orchestrate everything from place cards to travel arrangements that goes without saying. we will provide and manage everything from A to Z. The real difference is that Fantazia takes immense pleasure in realizing your wildest dreams, and that you'll have constant, unfaltering support throughout the process.