Kara Slack
wedding planner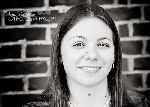 Clermont, FL
352-250-5812
canezchik487@yahoo.com
Making your wedding a day to remember.
Hi. My name is Kara Slack. I am a wedding planner. I have always loved designing and think wedding planning is an awesome way to show my ideas.
I am 19 years old. I graduated High School about 6 months ago. I was in honors classes and my senior year I dual enrolled. Although I love designing I don't have any real experience. I have taken some design classes but never had a professional job designing.
Services
I offer any services that have to do with weddings. I will do as much as planning the whole wedding, but I will also do as little as just helping out with the wedding day. Whatever you need, I am here to help.