Angie Miller
event planner , wedding planner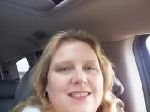 Altoona, IA
515-208-1645
eleganteventsweddings@yahoo.com
Your Dream... Your Vision... Your Day...
Count on Elegant Events Wedding Planning to bring your dreams of a beautiful, stress-free wedding to life. We have been coordinating remarkable weddings, parties and special events for years. We will make your special day everything you ever dreamed it would be. We cater to your every need. This is Your day. Why shouldn't be exactly as you envisioned?

Why do you need Elegant Events?

Our mission is to alleviate as much stress as possible. Our experts have years of training and experience in the field of wedding planning. We have a wealth of knowledge in choosing the right vendors, locations, caterers, and party professionals to meet your
Angie Miller has been planning events in the metro Des Moines area for several years. Angie became passionate about planning weddings. "I saw the stress that brides went through and wanted so badly to help them and I knew I could. I love bringing lifelong dreams to life." Angie has returned to the classroom and is completing the Professional Planners Certification program through the QC Bridal Consultants.

Angie soon opened Elegant Events Wedding planning. Although she is qualified to plan any event, she wanted to focus her energy primarily on weddings. She opened her own business, so she would be free of commissions and any other compromising arrangements. She was determined to only serve the interests of her clients.

Angie has since planned countless memorable weddings. From the spectacular to the simple. Angie has earned a reputation as the smart choice for anyone wanting to create a magical event.
Services
Act now and take advantage of our monthly booking special!!

Complimentary Consultation:


All weddings we do are important and different. At the beginning of the planning process, don't think small. Think Big. Create your fantasy. You can always scale down. This approach is much better than beginning with just small ideas or focusing on small details. A big idea or a fantasy that captures your imagination will inspire you and help you create the wedding of your dreams with your own personal style and run this theme through your entire wedding.

We will meet in whatever stage of planning you are in. Together we will discuss what your dreams and desires are so that we can help you create that thread of personal style that we can weave through every element of the wedding of your dreams.


"All Inclusive" Package:

This package allows up to 40 hours of total service

Initial two (2) hour complimentary, no obligation consultation

Budget preparation and track wedding expenses

Assist in wedding professional selection, appointment set-up, and confirmation calls

Unlimited personal phone consultations via phone, e-mail or in person

Assist with invitation selection

Development of wedding day agenda

Processional and recessional development for ceremony

Wedding professional follow-up correspondence

Three meetings: one (1) on-site inspection, one (1) wrap-up meeting and one (1) final details engagement

Professional advice and etiquette guidelines

Providing a vendor itinerary to each vendor the week of the wedding

Assist with ceremony program

Confirmation calls to wedding professionals prior to wedding day

Provide vendor referrals

Provide referrals for ceremony and reception

Guest response management

Providing a wedding day itinerary for the wedding party and families

Crisis management

Rehearsal attendance/management (1.5 hour maximum)

Discussion of theme, color, style, and complete wedding design

Instruction of duties to groomsmen, ushers, and bridesmaids

Assist bride with dressing on wedding day and make sure dress and veil are perfect before your journey down the aisle

Wedding day orchestration (8 hours maximum)

Act as wedding professional liaison to ensure that contracted duties are being performed

See that the reception runs smoothly

Organize processional line-up and cuing when it is time to walk down the aisle

Act as photographer assistant, if necessary

Assist with wedding day transportation

Custom wedding calendar and check list

One wedding assistant

Wedding Emergency Kit

Allow bride to enjoy her day – stress free!

And much more….




"Wedding Day Only" Package:

This package is limited to 16 hours of total service.

Initial two (2) hour complimentary, no obligation consultation

Rehearsal attendance/management (maximum 1.5 hours)

Wedding day orchestration (8 hours maximum)

One wrap-up meeting for transfer of contacts (contracts, floor plans, menus, etc.)

Confirmation calls to wedding professionals prior to wedding day

Providing a vendor itinerary to each vendor the week of the wedding

Professional advice and etiquette guidelines

Assist with ceremony program

Processional and recessional development for ceremony

Instructions of duties to groomsmen, ushers and bridesmaids

Venue walk-through with caterer and wedding service providers

Miscellaneous phones calls to and from client

Providing a wedding day itinerary for the wedding party and families

Includes one Wedding Assistant (8 hours maximum)

Collect seating charts, layouts and cards

Wedding Emergency Kit

Crisis management

Collect at rehearsal all items to be brought and set-up on the wedding day (favors, programs, guest book, place cards, cake servers, toasting glasses, etc.)

Orchestration of your entire event from the time you wake until the time you leave as husband and wife.

Allow bride and family to enjoy their day - stress free!





A La Carte:

Budget Preparation

Wedding professional referral

Discuss ideas for various venues

Schedule and tour various venues

Development of wedding day agenda

Vendor coordination and questions to ask

Securing an officiant

Floor plans and/or seating charts

Wedding favors

Bridal party gifts

Bridal attire

Bridal registry

Honeymoon

Guest accommodations

Out-of-state guests' "Welcome to Iowa" customized packets