Pamela Simper
professional organizer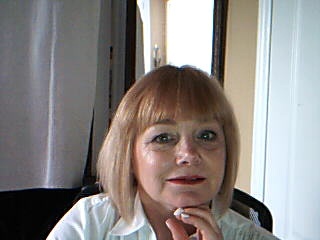 Ottawa
6137913811
Disorganizeyourmess@outlook.com
Clutter doesn't live here anymore.
I have always been the person the friends and family call when they need/ed help with their "clutter". In fact it was a friend who suggested I dig deeper into the field of organizing people's lives, homes etc. Being at a bit of a crossroads in my life, I began this new adventure only after consulting my two daughters. My youngest had just moved into her first home and needed "mom" to get the basement sorted out. As the three of us sorted through and created seasonal sections in the basement I tossed out to them that I was entertaining training to become a Professional Organizer – their reaction – with eyes wide open – "mom you would be great at that". So here I am – I have studied and completed my formal training, I am a Registered Member of the Canadian Professional Organizers of Canada and a Member of the Ottawa Chapter of Professional Organizers of Canada.
So what can I do for you? We all have clutter in our lives. I will help you understand why you have clutter and disorganization and what your clutter personality is. I will show you how to tame the paper monster in your office, show you how to minimize what you have and maintain the order. I will help you understand why all this got so out of control and show you how to better your life through organization. I will help you create the family "Control Center"; or a "Handy Drop Zone" at the front door. Whatever, wherever your clutter problems are, it can be tackled and tamed.
As a Professional Organizer I look at clutter, mess, disorganization, whatever you want to call, "like bad debt that never goes away until you clear it!"
Nursing was a career that I wanted for as long as I can remember. I worked for over 30 years as an administrative nurse, supporting physicians in their medical offices. I had the opportunity to work in a variety of specialties but maternal/child health were my favorites. Medical offices are very busy as we all know, being organized was essential. My interests in maternal health lead me to become a Certified Childbirth Educator. I instructed childbirth classes for many years. Along with working and teaching I am a mother of three grown children and a grandmother to two beautiful grandchildren. My busy life has always required me to be organized. I love to tackle a room or closet that needs to be simplified with the end result providing me with a feeling of great satisfaction. I am excited about this career change I have chosen and look forward to working with a variety of clients and showing them how to organize and simplify their lives.
Services
Organize any part of your home or business. By taking on this daunting task you will find once the job is done that many aspects of your life will begin to change. I will notice that you are saving money, saving valuable time, your are feeling better, less stressed and that life within your family and other relationships has improved. I will work closely with you and I assist in sorting through all your clutter, show you how easy it is to rethink, reuse, repurpose or just kick it to the curb. After sorting through your "stuff", together we will find the best organization solutions for you and your family. Finally, I will develop a maintenance plan for you and your family to "keep it all together".
Everything has a home and I will show you how to find that home for everything.
Store it wear you use it!