The BEST is yet to come DESIGNS
Marianna Vecchio- Zimmerman
home stager, interior decorator, interior redesigner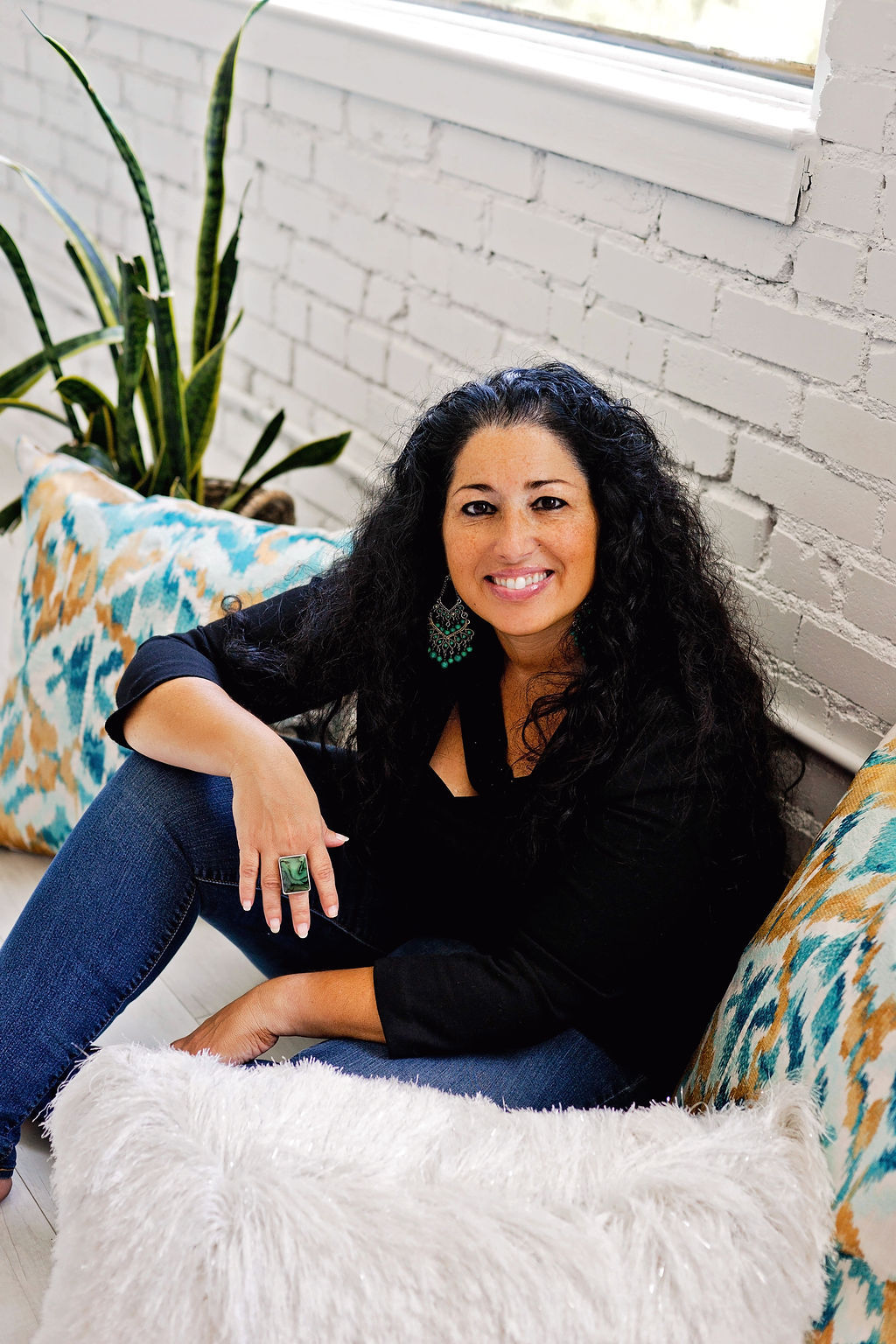 Dallas, TX
469-206-9711
mzimmerman2016@gmail.com
Your Current Situation is not your Final Destination
Marianna Zimmerman, Brooklyn NY Native lived many years in Boston Ma until eventually settling down 9 yrs ago in good ole Dallas Texas.
After Graduating from QC Design school. She became a Certified Interior Designer and then a ASP Home Stager in 2009. With over 20 years of experience and helping friends and family design their homes part time while always working full time at a local hospital, her husband encouraged her to use her gift & venture into her own business.

She launched The BEST is yet to come DESIGNS LLC in 2011.

Marianna believes "great design is about creating a beautiful space that you feel comfortable coming home to." She is devoted to designing with luxury and style that is affordable. She has always believed in the motto "your current situation doesn't have to be your final destination... The Best is yet to come!"

While specializing in Modern aesthetics, she has traveled all over helping clients with a variety of different styles and genres. She is a self proclaimed decor fanatic and always finds that "one unique piece" that she incorporates & leaves her stamp in the project.

She believes being an East Coast girl, living in a Texas world is what separates her from other local Interior Designers- Her modern, edgy, "think outside the box" flare combined with her passionate work ethic & outgoing friendly personality makes it natural for her to work with each client's specific style and needs.

Close Up: Marianna has many titles, Wife to her amazing, supportive Hubby (Kevin), Mom to her children and Nonna to her grandchildren! She is a Coffee & Pizza Connoisseur & HGTV junkie! She loves Sports, Traveling & being surrounded by her huge family. On the weekends, when she is not working on a Project or Volunteering, you may find her, coffee in hand at a good ole Garage Sale!
At The BEST is yet to come DESIGNS, We don't want you to just LIVE in your house- We want you to LOVE your home!
A home is a representation of one's lifestyle and pleasures of life!
Our design firm is dedicated to listening to our customers' needs and understanding their vision & taking their ideas and suggestions... and creating their reality!

The BEST is yet to come DESIGNS, named because of my belief that in any situation, whether it be your work, lifestyle, relationships, finance & Yes, even your home......that no matter the situation, The BEST is always Yet to come!

What separates The BEST is yet to come DESIGNS from other big design firms?
I've always believed that the value out ways the cost but I don't believe you have to spend a fortune to have luxury!

Decorating is MY Passion!

Some people have it... some people don't!
You may know what you want... BUT you just don't know how to make it all come together!
You may be able to do it... BUT don't have the time!
You may even love beautiful things... BUT you feel it may be too expensive!

That's where I come in!

I have the desire to give high quality designs, without the high price tag!

Let's unlock the full potential of your home!

With some inspiration & some great ideas.... The BEST is truly yet to Come!

Contact me today to schedule your consultation!
Services
Interior Design
Home Staging
Home Organization
Testimonials
My experience with Marianna was perfect! My wife and I had no idea what to expect because we had never even thought of using an Interior Designer, but Marianna was awesome. She took care of everything! Initial Consultation, measurements, suggestions, purchasing, curtain alterations and the final execution of putting everything together! We got way more value than what we paid. I had friends that paid the same amount just to have someone tell them what to buy. She worked within our budget to made sure we bought high quality stuff without paying high prices. Communication was always good and she was always accessible. Our house looks totally different...when we came back home to be surprised, I swear I was on an episode of Extreme Home Makeover. We are extremely satisfied with our experience and would definitely recommend "The Best is Yet to Come Designs" to anyone wanting to improve the look of their house
CJ & Shani Spencer McKinney Tx
Marianna was contracted by us as an Interior Designer in November 2012. She was responsible for transforming our bland, unorganized house into a child friendly, yet stylish home we could be proud of. Marianna has excellent communication skills. In addition, she is extremely organized and reliable. She worked independently and followed through, completing the job in a timely manner. She is flexible and willing to work with you on any project. We really appreciated her insight and opinions. She has a great eye for design! Marianna is also a fabulous person outside of design. She is very patient and understanding. We highly recommend her!
Robert Childs Frisco, Tx
I was referred to Marianna by my best friend who had hired her to do her living & bedroom. My experience with Marianna has been heavenly. She captured my thoughts and desires and created spaces in my home that depicted my taste. Many times I did not even have to tell her; she just knew...that's how well we "clicked." I challenged her with my color schemes from a favorite painting I had & she not only made those colors work but went above & beyond to give me the colors I wanted yet kept it elegant & sexy! Marianna did so great with my master bedroom that she moved on to 5 other rooms in my home. The professional relationship that was created through the transformation of my home blossomed into a wonderful friendship. I contacted Marianna many times, even after hours about changes & additional ideas & she was always available & patient with me. Marianna, is now more than my designer, but she & Kevin are now lifetime friends
Kindra Givens San Antonio, Tx
See All Testimonials