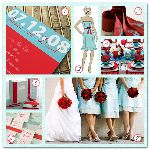 Tulsa, OK
918-859-1770
mikelasweddings@yahoo.com
I Might be young, But I have full Imagination!
My name is Mikela Garbee, and I started my Wedding/Event Planning Business this year called "Fabulous Weddings" I have a home based office or we can meet anywhere you like. My passion is to coordinate Events and Weddings, I love it when the bride's & Even the groom smiles and says Thank you for making this so easy!
I am happily Engaged my self til Sept. 25, 2010 and Enjoying it so much I cant wait to make your day too!
Services
My service I do are all parties you can imagine!
~ Birthday's
~ Weddings
~ Reunions
~ Anniversary's
~ Super bowl
~ Graduating
~ Professional Job parties
~ Dinner's
~ Rehearsal Parties

And many more!!!!

I have many prices for everyone to fit their budget.