Stylishly Organized
Erin Colbert
professional organizer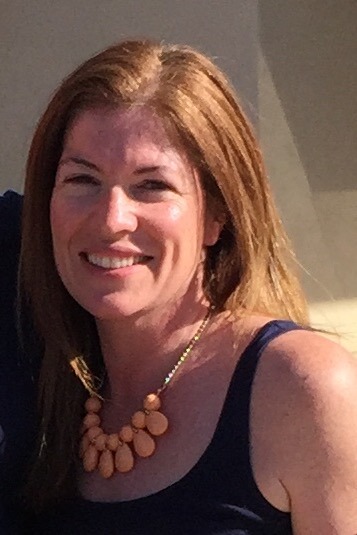 Arlington, VA
571-213-8745
erin@stylishlyorganized.net
Organizing spaces with a personal touch
My name is Erin Colbert, and I've seen every closet you can possibly imagine! As a military spouse I've moved 8 times. I've lived in houses, duplexes, apartments, and on a fortress island with a moat. I've experienced every configuration of kitchen, thought outside the storage box when there's no garage, and yes, I've seen every shape and size of closet. In all of these years of vagabond living, I've discovered that I actually enjoy the challenge of thoughtfully utilizing any space to maximize potential. Living with less clutter and creatively implementing systems that are stylish as well as functional makes's everyone's life easier. And the best way to maintain organzied spaces is to love the way they look. Anyone can buy plastic storage bins at a big box store and lable them with a Sharpie, but there's more to life than that. Do you love vintage? Do you prefer traditional or contemporary furnishings? Your organizational systems should reflect your style as well. And trust me, every space, every closet, can be fabulous, and I've seen them all!
I grew up in New York and learned from an early age that staying organized was the only way to get by. We were a family of five living in a tiny house, sharing one bathroom and one telephone. I didn't have my own room until high school so until then I carved out a stylish and organized little corner of life on my side of the room. When I left for college I thoroughly enjoyed choosing bedding, bins, and accessories to make my room reflect my style. Even then I understood that it's not the size of the space but what you make of it. Again I was sharing a tiny bedroom but by putting my own sense of style to it it felt like so much more.
After graduating college with a BA in Sociology I married my college sweetheart and moved to Ft Bragg, NC. We started in a tiny rental house that had bars on the windows before moving on to the military base. Our second house was equally small but felt like a mansion after a college dorm room. If you've ever seen military housing you'll understand what a challenge it is to turn white walls and 1940's "charm" into contemporary style.
My style has changed and evolved over the 18 years that we've spent moving around the country and living in every different type of house. But the one thing that has remained a constant is my love of organizing each of these houses into a home for our family. Home should reflect our personal style and be a refuge from the world. Clutter and disorganization are roadblocks to the happy home we all want.
Services
As a professional organzier I welcome the challenge of helping you organize your home. I'm happy to take on any projects big or small. Every space can benefit from being decluttered and organized whether it's a small pantry or a three car garage.
We will work together to determine your organizational needs and devise a plan to implement my services.
Testimonials
I love collecting vintage items, and I live in a small 1950's ranch style home. As I accumulated more things, my hobby started to feel more like a burden. Thank goodness for Erin Colbert and Stylishly Organized! Erin really listened to my frustrations with the lack of storage in my home, came up with functional and creative options, and utilized many of my vintage finds as storage containers. Now, instead of dreading trying to find something in a closet or cabinet, I relish the fact that everything has a place and everything looks fabulous!
Susan Thomas
After my family went through a tough transition, downsizing seemed like an insurmountable challenge. I called Erin Colbert at the resommendation of a friend, and I'm so glad I did. Erin made the process of sorting, donating, getting rid of, and reorganizing everything into a different space a very pleasant experience. She is enthusiastic and creative, and I would gladly work with her again.
Margo Calkin
Even with the most actively involved parents, teachers never have enough sets of hands in the classroom. I was fortunate to meet Erin Colbert through the community, and very lucky to have her bring her behind-the-scenes skills to my class. Erin made quick work of implementing shelving systems and archival procedures that have gone a long way to making my day run much smoother. And Erin is one of the nicest people I have ever worked with, in or out of the classroom.
Ellen Hemstreet