Sarah G. Schmidt
personal stylist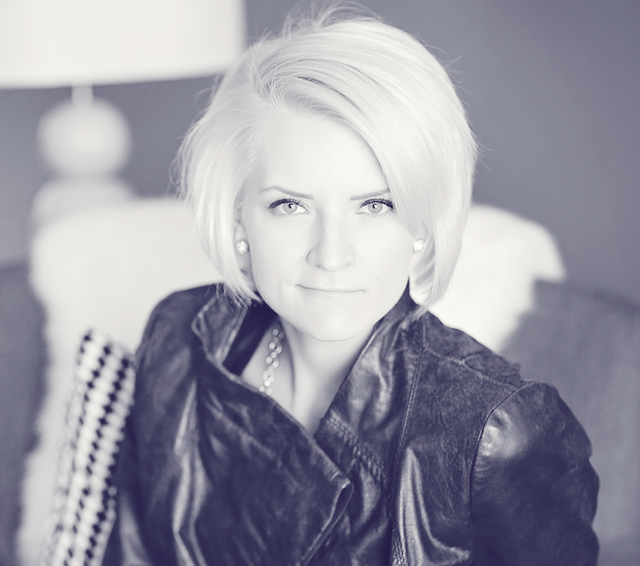 Calgary, AB
403-969-7008
sgs@itbysarahgschmidt.com
I get it.
I get it. You want it to be just right, you don't know or have time to find out what it is and you want someone to do it. That's where I come in. I'll help you find it, get it, show it, or reveal it. That way you can do it, win it, feel it, love it and live it.

So what is It, you ask? It's styling, shopping and wardrobe consulting. For whatever it is.
IT BY SARAH G. SCHMIDT was born out of my personal mission: help others refine their sincere, personal style. Why? So that they can live their life with improved confidence. I can help people achieve this through my individual yet precise and open method to ensure joyful satisfaction.

But before I could fulfill my ambition I needed to learn from the school of hard knocks and formal education in equal measure. Some of the key IT moments include:

Imagined it: Played countless hours of dress up and Barbie as a child.
Watched it: Marveled as my seamstress mother sewed gowns, performed alterations and created doll clothes a plenty.
Navigated it: Survived the formidable, yet awkward, teen years exploring my personal style.
Expanded it: Concocted a plan to leave rural Saskatchewan to pursue a further education.
Studied it: Earned a Bachelor of Commerce at the Haskayne School of Business.
Balanced it: Worked a plethora of service focused jobs while studying.
Hobby'd it: Assisted my personal network with styling and shopping.
Exacted it: Coordinated, managed, supervised and directed client accounts in marketing and communication firms focused in integrated brand communications and creative services.
Legitimized it: Earned a Communications and Advertising Accredited Professional designation.
Absorbed it: Granted deep access to a variety of industries and businesses and I became fascinated by their nuances.
Refined it: Polished personal styling skills through a Fashion Styling certification.
Launched IT: Started my styling, shopping and wardrobe consulting business.

Now I'm enjoying every bit of IT.

Sarah G. Schmidt is the Owner, Founder and Stylist of IT BY SARAH G SCHMIDT INC. She lives in Calgary, Alberta. When not styling, shopping or blogging, Sarah can be found working as an Account Director at Twist Marketing, indulging in and challenging pop culture or out and about in her bustling home neighborhood of Hillhurst (Kensington).
Services
THE IT PROCESS
Every project is unique as the individual but I find it helps to approach each with a similar process.
Talk about it – Meet in person, over the phone or online. The first consultation is on me.
Agree on it – Confirm the style plan specifics, goals, budget and timeline.
Do it – Shop, style or work through the wardrobe. Or all three.
Wrap it – Review the project and finalize it.


IT SERVICES
PERSONAL SHOPPING
Get whatever it is. We can go together or I can do it for you.
Accessories
Clothing
Gifts


PERSONAL STYLING
Refine your individual style. I can style a range of projects from select pieces to complete looks.
Evening
Event or Function
Trip or Vacation
Wedding Party
Weekend
Work


WARDROBE CONSULTING
Make every inch of your space work and flatter you. Get rid of the rest.
Audit – Review contents. Itemize what's working and what's not.
Cleanse – Remove what's not working and find it a new home.
Organization – Ensure wardrobe space is tidy and functional.
Planning – Identify gaps and make a plan to remedy.
Whenever possible I like to work with or compliment any working existing pieces to maximize your options and mind your money.

Also available upon request: Group Parties, Corporate Seminars and Commercial Styling.


IT CLIENTS
All people and ages are most welcome. Minors will need parent/ guardian supervision.


IT RATES
After we connect I will prepare a custom project quote.


NOT IT?
Don't see it? Let's chat more about it. The first consultation is free.
Testimonials
Sarah is my confidante for fashion advice and help. I was in Calgary last summer for a friend's wedding for which I purchased a dress for but had nothing in the way of accessories. Sarah went shopping with me and came up with many options for different looks that I could choose that went with the dress I already had. Since I'm in Saskatoon, I've also consulted her many times for online help including finding a wedding party dress for a destination wedding, which I ended up getting custom made using a pattern Sarah suggested. Sarah is always honest and straightforward with a knack for finding pieces that flatter my body type, helping me feel confident and love what I wear.
Melissa, Saskatoon, SK
My wife and I were expecting our second baby and first daughter. I had started a new job that left me short on time for shopping, let alone thinking of an ideal gift to celebrate the occasion. Friends recommended Sarah's help, and consulting her proved to be an extraordinarily wise decision. She knew exactly how to quickly determine what would suit my wife and her recommendation could not have been more perfect. There were tears of joyful surprise shed, sighs of relief breathed, and countless hours of searching saved. Sarah has a knowledge of personal style that will take your next purchase from 'good enough' to 'the greatest choice you've ever made'
Dean, Calgary, AB
I knew I needed help when I was headed back to work after having my daughter. Everything that I had in my closet was old, drab, and left over from my University days three years previous. I admittedly am not the biggest risk-taker — I'm a high school English teacher, and we're not exactly known for our high-adrenaline lifestyles. Sarah and I went shopping and dealt with the basics first. I am tall (5'10") and curvy (a full size 12) so cut and fit was everything. She helped me to understand that my confidence was not something that should be compromised - I needed to feel as good as I looked. Over conversations, she discovered that I have a love for the late-1950's era clothing and she used that focus to help me build an image in my own head of what looks great and is flattering. Being repetitive on purpose, again I am not a risk-taker, I like black, off-black, dark grey, mid-grey, etc. Yup. Wild woman. Sarah respected this, but also encouraged me to experiment by just stretching my comfort zone. She helped me figure out a way to balance modest cuts with creative accessorizing, and she understood that in my career I want my ideas to speak louder than my outfits. Almost five years later, I am proud (and shocked, frankly) to say that Sarah has helped me to develop my personal style. I have gone back to her many times over the years to discuss ideas and trends, which to consider and which to pass on. I am comfortable in my skin and confident in my clothes. And when you consistently get complements, I suppose you're doing something right.
Rebecca, Saskatoon, SK
See All Testimonials