Santresa Chesteen
event planner, wedding planner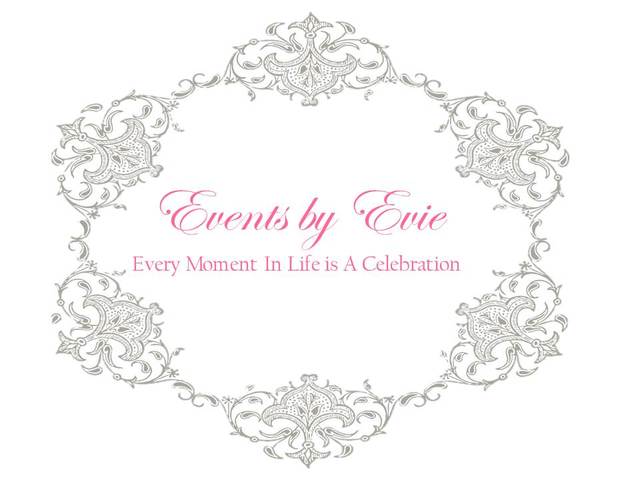 Rock Hill, SC
803-984-9841
eventsbyeverie@gmail.com
Every Moment In Life is A Celebration
In 2014, Events by Evie, was created to assist individuals in celebrating the most joyous occasion in their life. Events by Evie offers a full service of special events planning that includes showers, weddings as well as additional social gatherings. These events are celebrated every day and what better way to celebrate that occasion than with another person who is just as enthuse in celebrating your special day. I assist groups and individuals in creating unique and memorable events through creative planning and professional execution..
Santresa Chesteen has many titles associated with this name but my most prestigious and important title is wife. I graduated from Winthrop University with a degree in business with a concentration in marketing and a minor in finance. Shortly after graduation I became engage where I have been happily married for nine years. I remember the joy and the headaches I encountered while planning my wedding. While working full time in a high demanding career, it became difficult and frustrating that I was unable convert my dreams for our wedding into our desires. But even with the headaches and the hair pulling, I enjoyed every bit. There was no greater joy than working with others to ensure the desires that were in my mind were put into play. After our wedding I had others seeking questions and my assistance for planning their wedding. I bought me great joy for me to see pieces of a puzzle be pulled together to the picture that was in their mind. With the support of my husband, family, and friends I step out on faith to pursue my passion.
Services
I provide different packages for the service I offer. My wedding services consist of two packages which are "I Do" and "Say Yes". The "I Do" package dedicates time and effort to clients to guarantee that all details for their special day are discuss and meet. The "I Do" package offers a full service package that handles all details from the proposal to the beginning of the honeymoon. Events By Evie will prepare your personal financial spreadsheet and timeline checklist to ensure that your wedding remains on track and on the designated budget. This ensures that all details small and large are covered and no details are left unattended. The "Say Yes" package Events by Evie addresses the need and request provided by clients and . The "Say Yes" package is available for the couple that requires no assistance with the planning of the wedding but requires assistance the day of their dream day. Events by Evie will provide an initial consultation of your wedding and six weeks prior to the wedding day will meet with the couple to assist in finalizing the finishing touches.. Events by Evie also specializes in coordinating events that range from a small intimate setting to a large elaborate corporate function. At Events by Evie I will plan, design, and oversee the functions of the event to ensure that all details of your event are met. I will guide and walk with you every step of the way.