Robyn Sweet
wedding planner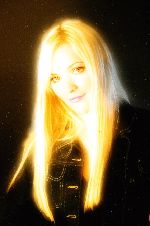 Kamloops, BC
250-320-0011
onesweetwedding@yahoo.com
Simple or elegant. Your day, your way.
All I leave for you, is to say "I DO"


Your special day is rapidly approaching, we all want our beautiful weddings to become an unforgettable memory for many years to come.

Many of the people consider their wedding the most important moment in a couple's life, and therefore, everything must be perfect. And to be sure this will happen, we will help you by making your wedding planning process much easier.

Weddings are probably one of the most ancient ceremonies in the history of humanity. There are many different traditions and beliefs for a "perfect wedding" and I will ensure your dream wedding turns to reality.
I am a qualified wedding planner through IWPP with experience in weddings and events.
As a wedding planner I can make a positive difference no matter what size wedding your dreaming on having. I have no doubt that you're capable of planning your wedding your way, however with a wedding planner the results will be amazing and you can enjoy a stress free wedding, and enjoy the special day you've been dreaming of.

If you're wondering if a wedding planner takes charge and takes over the answer is no. I am here to do as much or as little as you want me to do, weather it is helping you only with the planning of the main venues and catering, to planning the whole event, the choices are up to you, your day your way.
Services
One sweet wedding provides you with Services and ideas for everything from, Wedding attires and their accessories, Grooms Tuxedo Suits, Invitations, Religious and Non-Religious ceremony venues, Receptions, Wedding photographers, Caterers, Flowers, Ceremonies, Cakes, Wedding music and much more that can make your wedding colorful.

Service fee depends on the size wedding your having, and are proportionate to the services provided.

There will be a sit down consultation with a fee of $100.00 to determine what pricing technique works best for your wedding. Here are some examples of different pricing technique available for you.

An hourly wage, where you pay for each hour of service provided.

A fixed- price, where we will discuss what you would like me to do and how much of a cost it is going to be.

A flat rate, where you will be charged for each service provided for you.

A percentage rate, which will be a percent of the total cost of your wedding.

If the total cost of the wedding is under $2000. Then a percentage rate does not apply.