Amal Hejazi
interior decorator, interior redesigner, professional organizer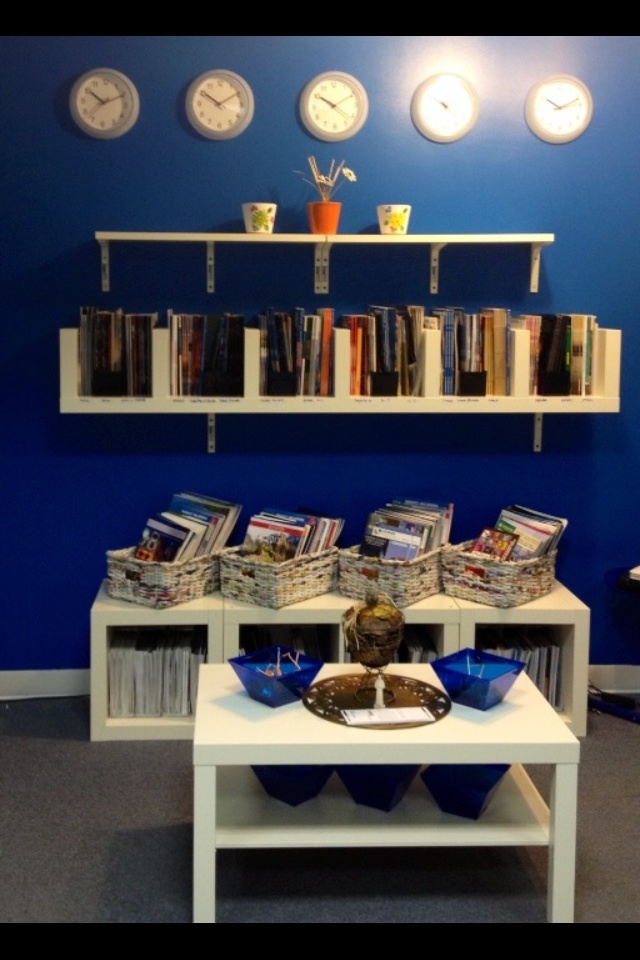 Bowie, MD
202-615-9000
amalhejazi@yahoo.com
Professional interior decorater that will help turn your house into a warm and cozy home where many unforgettable memories can be created.
I have an eye for fashion, an intuitive sense of style, strong ability to create a new design, a good taste on shaping up interiors, natural talent for picking up what's right for any room, & to top it off, very well organized.
My goal is to own a business that it will grow up nationally.
Background:
Im originally from the Middle East, but I have been residing in the United States for more than nineteen years. Therefore, my design style is a fine mesh of both the Middle Eastern touch and the American touch. For me, interior design started out as a hobby that turned into more. My friends and family constantly request my help in designing their spaces. That is why I have decided to turn my hobby into a career.
Educations:
Graduated from Prince George's Community College with an Associate of Applied Science in Accounting Professional with High Honor on 2009.
Experience:
A} Super Value Services, INc. : ( part time) 2004-2014
1) 2004-2007 : Worked as a secretary.
-managed and kept a track of payments and bank statements.
-maintained high levels of confidentiality for clients.
2) 2009-2014 : designed and decorated for all Super Value Services Companies

B} Prince George's Community College, Largo, MD : 2007-2012
1)- Student accountant representative & cashiering in financial and educational institution
-responsible on performing a variety of student accounts activities
-receives processes and reconciles all funds collected on a regular day-to-day business functions & prepares daily deposits and receipts summary
-records and notifies all scholarships and loan checks, applications fees, and all electronic fund transfers (EFT's)
-data processing, personal computers, calculators, working in diverse workforce, & worked at least two years of customer service.
-bookkeeping, accounting data and handling money in financial and educational institution
-typing, keyboarding, and computer skills
2)- An advisor of Muslim Student Association Organization Club
As an advisor, I provide support and advising to every student organization to promote participation, leadership and personal growth that complements the academic experience. Also, I support the successful fulfillment of student goals and promote his/her success through my support for leadership programs, college-wide events and activities, entertainment, cultural and social activities that include the Prince George's Community College community. Student organizations bring to the campus, nationally and locally renowned speakers and performers.
Involvement in a student organization , I helped students meet new with friends, joins individuals with similar views, and promotes and celebrates common interests, while building interpersonal skills. Besides' we as MSA held like 3-4 events/per semester twice a year and for four years in a row. Some events we did at Prince George's Community College are:
-Social events like "Clean Up Day", "Green Day"
-Educations events like, Inviting speakers, involving in celebrations for religious holidays through the year, represented the college outside in among various activities and events
-Political events like, Inviting the PG County Executive, Rushern Baker
And "We Stand for Syria" week including:
-Wall of Healing ; it features slots in which the PGCC community members can insert written comments for support of the oppressed of Syria
-Hosting lecture featuring film screening by the non-profit organization , Life for Relief & Development.
-Bake sale , selling Syrian food and sweets
-Syrian accessories sale
Services
Activities, 2001-2014
-Worked as a designer and decorator for all Super Value Services Companies
-Assisted family members in redecorating and redesigning in their houses starting from main floor to all levels (paid job)
-Decorating for various events during holidays in local private schools and at Prince George's Community College
-Hosting wedding, graduations & engaging parties
-Drawing
-Tutoring Arabic language for non-speaking
Testimonials
When Amal came and renovated the office, she changed it from a boring and disorganized office to a welcoming place to work. She included all the employees in decision processes such as color schemes and what they would like incorporated in the design. Overall, she was a pleasure to work with.
Basant Abdlaziz
When I moved my things stayed in containers for a good 3 months and life was starting to feel overwhelming. With the help of Amal, I was able to put everything in its place and even add a touch of home decor..
Myla Fevrier
When my brother passed away, my mom needed some sort of fresh start in her life. Amal was perfect for the job. She organized the house, moved around some of the furniture, and added some decor to spruce up the house. When mom came back home she cried tears of joy!
Ikhlas Smith
See All Testimonials