Belinda McDonald
makeup artist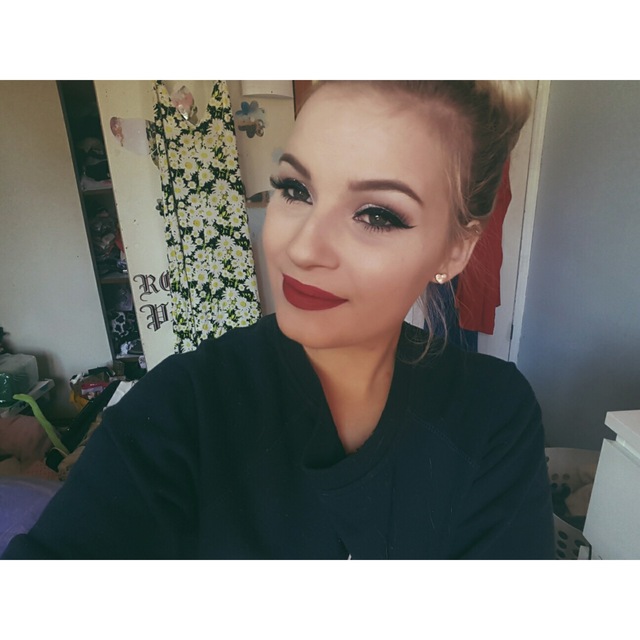 Jimboomba, QLD
Welcome, my name is Belinda McDonald and I am aspiring to become a makeup artist. Makeup has been a part of my life since I was a little girl. From going through my mum's makeup kit when I was young to getting my own little makeup kits throughout my following birthdays to finally getting my first job at 15 years of age, I started to build my makeup collection.

I first realised that I wanted to do makeup on people when my friends where always asking me to do their makeup before we go out somewhere. Anyone can do makeup but I believe I have a different passion and technique than others. This makes me work harder and more confident in myself. I love partying and going out so when I'm getting with the girls, I always enjoy having a few drinks and doing everyone's makeup. It gives me so much practice on other skin types, facial features, facial shapes and different personalities.

I like to keep up with the latest seasonal trends especially through Autumn and Winter as I love the deep reds, browns, coppers, oranges and purples that come with the seasons. But not only am I keeping up with the changing seasons but also checking social media sites to see what the latest "brow game" technique is or contouring and highlighting techniques are as well. With ever changing fashion and style its always important to keep up with beauty trends.

It took me a while to realise the importance of skin care as well. If you want a good face, you need a good base. My top 3 to prep my skin before even priming before continuing to do my makeup are; light facial cleanser, light moisturiser and suncream. Not only is it important to keep up the appearance of you skin but the cleanliness of my brushes and makeup. I'm still always learning something new about this amazing passion of mine everyday.

Thank you so much for reading. I hope you enjoy in getting to know me!!
To add on, I am currently 19 and living in Queensland, Australia. I have my own Facebook page for my makeup and even a YouTube channel where I do tutorials.

facebook.com/mcdonaldbelinda
youtube.com/bambimaccas