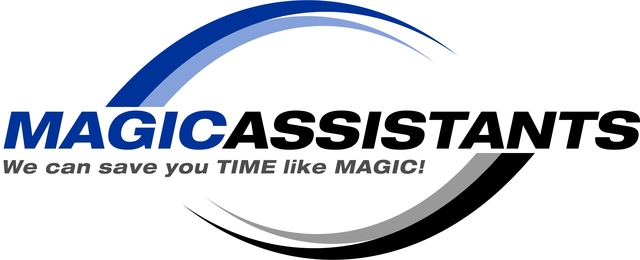 Buffalo, NY
716-579-6659
magicassistants@live.com
We can save you time like Magic! Magic Assistants is a full concierge service company, your can do professionals.
Specializing in the management of any level of individual or household task you see fit. House cleaning, Move in/out cleaning, Detailed or Seasonal Cleaning, Errand Running, Personal Assistance for half days or whole days, Organizing single rooms or entire homes, Hoarder syndrome (we can create the space you've dreaded to tackle alone), Event or Party Assistance and much more.
It is our goal to eliminate the stress that everyday life creates. We pride ourselves on establishing trusting, committed relationships with each of our clients, while catering to individual needs. Magic Assistants gives you your own personal assistant. We are committed to making your life easier!

Resourcefulness, Creativity, and Experience, founder Tammy Morshed, known as the "Go to Girl" and assistant to sought after family oriented contracting company, Magic Stone General Contracting, within Western NY. I Decided to share my organizational skills, compassion for helping others, and resourcefulness by offering a full service concierge program.
As a sister company of, Magic Stone General Contracting, and skilled with more than ten-years experience as an executive assistant, Tammy Morshed excels in customer service skills, leadership, problem solving & trouble shooting, and with an extensive list of abilities I'm sure to solve your time management concerns..
Services
House Cleaning
Apartment Cleaning
Move In / Out Cleaning
Detailed / Seasonal Cleaning
Event & Party Clean Up
One-Time Cleanings or Recurring Visits

Organizational Services; single rooms to entire homes, we've transformed spaces from cluttered unorganized arrays to livable and enjoyable atmospheres including basements and garage's.

Event & Party Assistance; Magic Assistants, can help with many tasks to help make your event more manageable and less time consuming. Allowing you to enjoy your guests and the surroundings you've created to make your event a memorable one. We can provide assistance to help Set-up, Clean-up, Organize, Waitress, or run Party Errands and much much more.

Errand Running; How many times do you go to a store with a list in hand to collect the items needed and spend money on impulse buying ? Sending an errand runner to do the job reduces unnecessary spending. We've all done it, we had an objective, went to the store and came home spending $100 or $200 or more than anticipated. Your errand runner costs less than impulse buys and does it while you enjoy the number 1 thing we all strive for, TIME. We can collect and assemble presents for the holidays (gift baskets, etc), groceries, personal shopping, package pick up and drop off, etc.