Organized By Saada Scapes
Saada Abdulrehman
color consultant, interior decorator, interior redesigner, professional organizer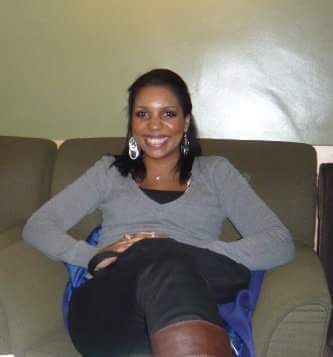 Chicago, IL
312-806-4224
saada@saadascapes.com
Transforming your Vision into Reality!
Home organization isn't about perfection; it's about efficiency. Having a system in place for when you do make a mess. This helps by reducing stress and clutter, saving time and money and improving your overall quality of life.

Reinterpreting your space with concepts based on your unique vision; I seek to invigorate your space by providing an affordable service to you. Responsive to your desires and needs with a strict adherence to your time frames... whether your project is large or small, allow me to take your space to the next level based on your personality, style and budget.
Decide. Commit. Succeed.
As a professional organizer I am passionate about providing information, assistance, and systems to help you get organized in your home. While you may think you have a common problem, the true source of the challenge may be less obvious. I roll up my sleeves and dig deep with experience in design, space planning and organization to find the most robust solution for your situation. I produce achievable goals with aesthetics in mind. This enables me to tackle my client's issues with accuracy and confidence. When a client decides to commit to the process they begin the journey to educate themselves about the basic principles of organizing. I offer support, focus, and direction to create an organized space not just for now but for the future. I believe solutions happen in your home and imbed them into your domestic organization, then monitor the results to ensure effectiveness over time.
Services
Services and Packages

5 hour package is designed for smaller projects, provide face lifts to single rooms, exterior living solutions.

10 hour package is designed to create unique solutions for single room, two small rooms or a small office space.

15 hour package is designed for medium projects, two larger rooms, an entire floor or a medium office space.

20 hour package is designed for larger projects, three large rooms, two floor levels or a large office space with multiple office.

Home Organizing
•Bathrooms
•Basements
•Bedrooms
•Closets
•Home offices and dens
•Kitchens and pantries
•Combining households
•Nurseries/ kids Rooms
•Or any other space that needs order!

Packages include
•Color scheming
•De-cluttering
•Fabric selections
•Finishing touches
•Space and furniture planning
•Storage solutions
•Sustainable organizing for future maintenance
•Unpacking services
•Follow ups to monitor the results and ensure effectiveness over time.

As each project is unique, the project time will vary. The descriptions under each package are just examples of services provided. I customize the services according to your project needs.