Style Savvy
Tina Yarbrough
personal stylist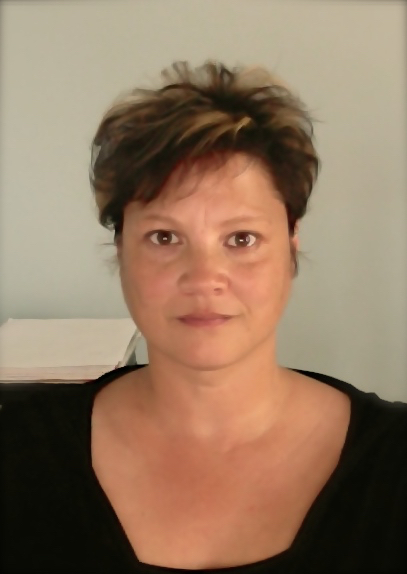 Camrose, AB
780-312-0306
yar@telusplanet.net
Style Inspired by You
It is my privilege to assist you in finding a style that is a reflection of your personality. I will help de-mystify the styling process, so you will know what it is to be inspired and joyful when it comes to dressing yourself. I use the word "WE" often because it is a combined effort to bring you to a place where you are dressed in your most authentic self, both mentally and physically.
I don't have any letters after my name nor have I attended any Fashion Design School. What I do have is life experience of playing dress-up and knowledge of what works and what doesn't. I also have a desire to teach people how to dress themselves that inspires confidence and individuality.

Instead of approaching your closet with trepidation and dread, I want to arm you with the tools I have learned so when you wake up every morning you are excited in the knowledge that you are fabulous because it was inspired by YOU!
Services
Personal Styling (2-2.5 hours) $85/hr
This is an important step in your Style Freedom. Together, we will find your unique voice and personality and bring it into your clothing.

We will:

-Find what inspires you through Vision Boards
-What styles you like and don't like and the Why
-Discover your Body Type and find what flatters
-What colors are best suited to you
-Outfit creation
-Accessorize
-Lookbook for your ease of dressing

Wardrobe Consultation (2-2.5 hours) $120/hr
This is the least glamorous and often overwhelms people. I will assist you in maximizing your closet so it becomes a functional space and filled with things that bring you joy instead of dread.

We will:

-Audit and Review your current wardrobe
-Organize so everything has a place
-Plan a shopping strategy
-Outfit creation
-Master copy of outfits and lessons learned

Personal Shopping $95/hr
I am all about shopping your closet but sometimes it's necessary to actually shop. This is where the fun begins.

We will:

-Navigate stores with ease
-Learn what to try on and what to Ignore
-Purchase items you LOVE and not just "like"
-Fill in gaps missing from your wardrobe
-Shop within a budget
-Learn to incorporate new items with existing wardrobe

Styling Package
We're not all made of money! You can pick and choose what Services are more important to you. With that in mind, if you purchase two services you will receive a 10% discount. If you purchase all three Services, you will receive a 15% discount.

Style Party $20 per person
Make it a night of Fashion with good friends and good wine! Learn the secrets of styling, how to dress for body types, accessorizing and trends. You, as the hostess, have control of the bonuses we can do.