Babette Human
event planner , wedding planner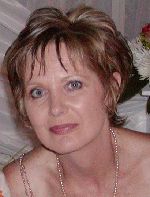 Gweta
+267772140368
human@limpopolive.co.za
Never wil you experience a more unique wedding that out on the Makgadikgadi pans from Botswana
Imagine... an unique intimate wedding on the open salt pans of the Makgadikgadi desert of Botswana, while the sun is setting in the east. Miles and miles of nothing, just you and your wedding party. I can bring you this unforgettable experience. Your dream ideas and my knowledge combined will make a winning combination up to the finest detail. You choose the level of my involvement to fit your style and needs.
You can relax in the knowledge that I am here to help you plan your perfect wedding day to be as unique as the desert itself.
I have over ten years experience in the wedding industry in South Africa and recently in Botswana.
Education .
Wedding Planning Diploma: QC Wedding Planning Institution.
Event Planning Diploma: QC Wedding and Event Planning Institution.
Flower arrangement certificate. Lodge management certificate.
Services
Commitment .
I commit myself to a personal touch and ensure your outmost memorable day. I believe every detail of your wedding should reflect your unique story as a couple.
Communication .
Image is everything in your event. In our first meeting, we spend the time to find out the message you want to portray and if there is anything you have decided as features that must or must not be a part of your occasion.
Execution .
I plan through innovative ideas to help execute every segment of your event, from the invitations, bridal party's attire, ceremony, reception up to the honeymoon. Even your paper selections are a part of the image and style that will carry guests and participants from "save the date" through "thank you."
Pricing .
My pricing is based on the service you requested, event size, and most importantly, your budget.
Service area .
My service areas include the beautiful Makgadikgadi salt pans, the Chobe or the Ocavango Delta in Botswana.