Joellen Cabot
personal stylist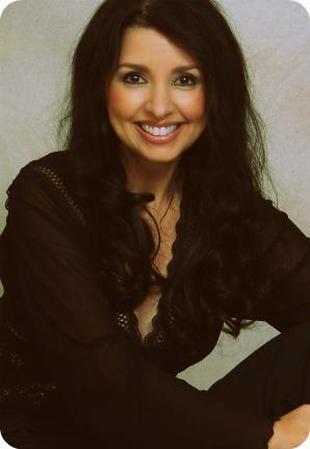 Loveland, CO
720-989-8280
joellencabot@gmail.com
Pull it Together!
I love fashion and style! Even more so, I love helping women discover, and create their own personal brand of style! I have been in the business of fashion and beauty, via the entertainment business for many years. My focus is to revive the middle-aged women's sense of style, by keeping her wardrobe current and fresh; by tapping into her unique spirit, her sense of sophistication and playfulness. Creating an image and presence that reflects her lifestyle; who she is and who she wants to be – now.
From the time I can remember one my greatest passions was playing "dress-up". It didn't matter who I was "dressing-up" as long as I got to do it. As I got older, I realized that playing "dress-up" was really creating style. I soon realized that fashion is simply a tool to create style! "Fashions fades, style remains the same" – Coco Chanel.

My other great passion is singing which I did professionally for many years (and still do now and then). As an entertainer, I was able to incorporate my love and flare for style into the outfits I wore on stage each night and change it up drastically for the important music business meetings I had to attend during the day. I was also lucky enough to work with some incredible stylists and learned a great deal about how to enhance one's strongest features and minimize the "undesirable" ones.

Throughout the years, I have used my knowledge to style many of my friends and colleagues. It just seemed natural that the next step in my life would be to become a personal stylist.

It is my mission to help the woman who is lacking fashion "know-how" or self-confidence, to learn to "style" herself; or, to give the "busy" woman easy access to fashion, when she is just too overwhelmed with every-day life to deal with the details.

A woman should discover, create and reflect an image of herself that she wants the world to see and I can help with the process.

Although, I enjoy styling women of all ages, I am particularly empathetic to the needs and concerns of the woman over forty. As I am "middle-aged", I am well aware of the challenges and anxiety that can arise when shopping for new clothes. Simply finding a pair of good fitting jeans can be intimidating, not to mention the panic that may ensue from just the thought of shopping for an entire outfit! In world full of fashion primarily targeted for the "younger woman", I am well equipped with the knowledge and tools to style the more "life-experienced" gal in a manner that will make her look and feel up to date, "today" - without appearing overly trendy or like she just shopped her daughter's closet!

Sophisticated, Sexy, Playful, Elegant, Edgy and Experienced, the over forty woman is ALL these things and her style should show it!
Services
My rate is $65 per hour.
I can combine any of these services to create a package specially designed for you. Depending on the package and time it takes to complete your service(s) discounts may be available.

I offer:

The consultation: There is a $20 charge for a consultation.
I will meet with you to discuss your lifestyle, goals, style preferences and challenges and determine what service or services would best meet your needs.

The foundation pieces:
I will instruct you on the proper fit for undergarments and which ones you will need for the foundation of any outfit. I will either inform you as to where to buy quality undergarments or we can go on a shopping trip together.

The Wardrobe Essentials:
We take a look at your closet and find what essentials you own, what condition they are in and how they fit you. Whatever you are missing we will make a shopping list and go shopping. I will pre-pull the garments for you so that when you arrive at the store they will be ready for you to try on.

Wardrobe essentials are: Black slacks, crisp white button down shirt, black pumps, neutral pumps, little "day" dress, little black dress, black blazer, black skirt, great fitting pair of jeans, white, black, neutral cami or tank, good fitting neutral t-shirt, leather jacket, trench coat, winter coat, crew or v-neck sweater, neutral hip length cardigan, tunic length sweater, pair of sensible shoes.

Wardrobe Builder/Style Shopping:
Let's create your style! I will show you photographs of different styles, outfits, looks and you will pick what you like. I will pre-pull outfits for you that will be ready for you to try on when you arrive at the store, including shoes and accessories if you need them.

Accessories:
So, you just need a little help with accessorizing. I will teach you how to accessorize your outfits. We can "go shopping" to adorn a specific outfit, or I can give you a general tutorial via Skype or face to face.

Event Shopping
Have a special event coming up? We will shop together for the perfect outfit for your special occasion. We will discuss the event and how you want to look and I will pre-pull outfits that will be ready for you to try on before you arrive at the store.

Personal Shopping:
I will find and purchase outfits for you and bring them to you. This service usually works best for clients I have worked with and know well. However, I will certainly perform this service for first time clients as well.

Tips:
Just need a little advice? We will set up a chat time on Skype at my normal hourly rate. However, the call starts at $20. Should you go over 20 minutes, you will be charged according to my $60 per hour rate, for example, 30 minutes, $30, 45 minutes $45 dollars, etc.

Make-up/skin-care/hair/wellness
Need help in these areas? I can direct you to the right people who will help you to complete your look and keep you on the right track.