Brittany Deleff
event planner, wedding planner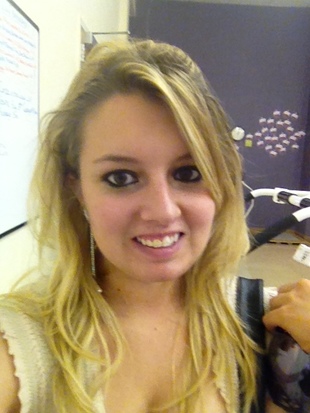 Delta, CO
970-433-3651
pirategirldelta@yahoo.com
Propose a Toast: Event and Wedding Planning
Hello Party Hosts and Goers! I'm pleased to welcome you to my profile. From the time I was little my parents used to tell me that I had a passionate imagination. They would tell me that "Once I had an idea in my head, I would never let it go". To this day I have a wonderful imagination and I put that in my work. I make the "Impossible Possible" using my problem-solving, leadership, and creative characteristics.
My first creative project I did was make a basketball hoop out of an empty gallon bucket of ice cream, by cutting the bottom out of it. I followed my Dad around all day asking him to cut the bottom for me. I wouldn't let up till he stopped what he was doing and help me. At the end of the day I completed the hoop and it worked perfectly. My parents were amazed at how creative the idea was with me being at the age of 3. That was the start of my creative process.

In my adolescent years I was very involved in my church. My mother and I were in charge of the Annual Church Bazaar. This three day event is a fundraiser for the church. During the three days the following activities include: dinners, Chinese auction, country store, raffle tickets, kids carnival, bingo, and cake paddles. It always excited me to help my Mom organize this event. The church hosts the event in their hall, a gymnasium with kitchen and extra meeting rooms.

The décor for the event is based on the high school's prom decorations. My mom and I take down the prom decorations and in return we get to use and them as decoration for the bazaar. The prom one year had an arch that was Cinderella's pumpkin coach. The first time I looked at it, I immediatley thought of the onion carriage in Shrek. Bam! That was the theme of the bazaar that year, Shrek. I went home and drew out plans of what every wall will be decorated like. We had a group meeting of what the décor was going to be and we started to brainstorm. We had Far Far Away, pasted to a mural of green hills, the onion carriage was made, and we had a purple paper Mache dragon that blew smoke out of its nostrils. A lot of the other themes we have done is A Day at the Zoo, Midnight in Paris, The 50's, and All American Town.

In High school I took a business class on how to start your own business. I decided to start a business that rents out rooms and banquet halls for events. I named it Propose a Toast. It took the class seriously working on the business plan all the time. It was as if it was a real business. At that time I was always thinking about my future and I hadn't really thought of what I wanted to do. Building and running Propose a Toast would be extremely expensive and it was just a class project after all.

In college I attended Colorado Mesa University at the beginning of 2011. My major was Hospitality Management. I was planning on working as an event planner at a hotel resort, preferably at Disneyland Resort in Anaheim. I wanted to work at the Grand Californian Hotel as an event planner. I attended for a year and realized the major was not at all what I wanted.
Services
Weddings
Birthdays
Events
Fundraisers