Rebecca Arroyo
personal stylist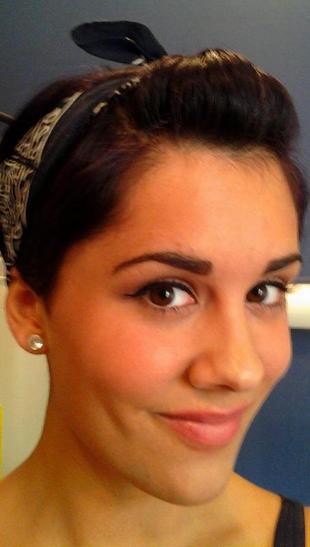 Center Moriches, NY
631-487-2120
R.arroyo179@gmail.com
Some people follow trends, Iconic people lead them.
My name is Rebecca Arroyo, for as long as I can remember fashion has always been a major part of my life. I bought every issue of vogue since a teenager, I love styling as well as designing my own clothes.
I am certified in Dressmaking & Design. I have been sewing since I was 7 years old as well as designing garments and providing alterations for almost 10 years. I have a strong knowledge of how a garment should be properly fitted and what will work best for specific body types. I am currently receiving certification in Fashion Styling. Let me help to bring out the style icon in you.
Services
Personal Shopping
We will work together to find amazing new additions to your wardrobe that will be perfectly suited to your body type and lifestyle. We will start with a consultation to assess your needs followed by a two hour shopping session where you will learn how to choose garments and accessories best suited for you.

$40 per hour

Closet Overhaul
I will look at all the items in your wardrobe and provide recommendations as to which items you should get rid of, which items to hang onto, and which items we can alter to get a better fit or change the look. I can work with your wardrobe to create new customized looks based on your lifestyle and styling needs.

$40 per hour

Wardrobe Analysis
I will work with you to get a sense of your style and help to identify your wardrobe strengths and the areas on which you could benefit to improve on. I will create new outfits from your existing wardrobe and make recommendations as to pieces that would be beneficial to add.

$40 per hour

Image Consulting
We will have a consultation where I will identify your style needs based on your lifestyle, profession, body type, and personality. I will help you to bring out your personal style and provide you with a e-look book with 5 new personalized looks.

$50 per session

Virtual Styling
for out of state clients who wish to be styled by me virtually, my services are available at Keaton Row. My profile can be found at https://www.keatonrow.com/stylist/rebeccaarroyo . Before getting started I recommend we have an image consultation so I can get a feel for who you are and what your styling needs are to provide you with the best possible looks.

Beauty Makeup Application
I can travel to you the day of your event and provide you with a beautiful beauty makeup to complete your look.

$30

Tailoring Services
I provide tailoring services as I have been sewing for over 15 years. If you have garments you'd like to bring up to date or simply want to get a better fit.

varies depending on project


Makeup Consultation
We can have a consultation where I will discuss with you what looks will be best suited for your lifestyle, personality, and profession. I will also show you how to recreate looks as well as provide tips, tricks, and product recommendations.

$35