Brittany Palmer
event planner, wedding planner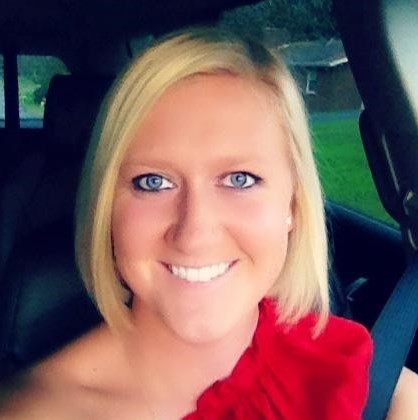 Hampstead, MD
443-898-2146
Britmann@hotmail.com
"Making Your Dreams Come True, on A Budget"
Congratulations, You're ENGAGED!!!!! You've told family and friends, its Facebook official so now what??? Well the coming months are going to be a whirlwind of planning fun and I would love to be along for the ride.

We will begin with an intimate consultation! At the meeting we will discuss many different things, from how you met your future husband, the budget, your vision, guests, and any other special details you want to include. From there we can determine and customize a planning package that best fits your needs. Whether you need a full out wedding planner or you're a DIY type of bride, I will be happy to go over my rates and packages with you.
Services
Day Of Package:

Complimentary Initial Consultation
Consultation meeting one month prior to the Wedding day to talk through all the details of your Wedding
Creation of a detailed Wedding Day Itinerary to be distributed to all of your vendors
Confirmation of all your Wedding vendors prior to the day of your event
Coordination of your Wedding Rehearsal (usually the day before your Wedding)
Oversee the set up and clear up of your event
Coordination of your Wedding Day from beginning to end to include:
Pinning of Boutonnieres and Corsages
Setting out of Favors, Guest Book, Place Cards, Table décor, Programs
Cue Bridal Party and Music for Ceremony
Directing of Wedding Reception Schedule to include First Dance,Bouquet
& Garter Toss,Cake Cutting.
Bride and Groom Exit
Ensure Event follows Itinerary timetable
Use of our Wedding Day Emergency Kit

Partial

Complimentary Initial Consultation
Unlimited calls, text and emails throughout the planning process
Quarterly Meetings to review planning progress and provide assistance with process
Vendor Recommendations
Ceremony & Reception Recommendations
Review and Advise on Vendor Contracts prior to signing
Consultation meeting one month prior to the Wedding day to talk through all the details of your Wedding
Creation of a detailed Wedding Day Itinerary to be distributed to all of your vendors
Confirmation of all your Wedding vendors prior to the day of your event
Coordination of your Wedding Rehearsal (usually the day before your Wedding)
Oversee the set up and clear up of your event
Coordination of your Wedding Day from beginning to end to include:
Pinning of Boutonnieres and Corsages
Setting out of Favors, Guest Book, Place Cards, Table décor, Programs
Cue Bridal Party and Music for Ceremony
Directing of Wedding Reception Schedule to include First Dance, Bouquet
& Garter Toss,Cake Cutting
Bride and Groom Exit
Ensure Event follows Itinerary timetable
Use of our Wedding Day Emergency Kit


Full Service

Complimentary Initial Consultation
Unlimited calls and emails throughout the planning process
Quarterly Meetings to review planning progress and provide assistance with process
Vendor Recommendations
Ceremony & Reception Recommendations
Review and Advise on Vendor Contracts prior to signing
Assist with the Event Design on your chosen theme/color scheme
Accompany to all of your Vendor Appointments
Accompany to meetings to advise on Menu Selection and Cake Tastings on flavors and design
Contract Negotiations on your behalf
Budget Preparation
Invitation Assembly and handling of Invitation responses
Unlimited Consultation Hours
Arrangement of Rehearsal Dinner or Post Wedding Brunch
Consultation meeting one month prior to the Wedding day to talk through all the details of your Wedding
Creation of a detailed Wedding Day Itinerary to be distributed to all of your vendors
Confirmation of all your Wedding vendors prior to the day of your event
Coordination of your Wedding Rehearsal (usually the day before your Wedding)
Oversee the set up and clear up of your event
Coordination of your Wedding Day from beginning to end to include:
Pinning of Boutonnieres and Corsages
Setting out of Favors, Guest Book, Place Cards, Table décor, Programs
Cue Bridal Party and Music for Ceremony
Directing of Wedding Reception Schedule to include First Dance, Bouquet
& Garter Toss,Cake Cutting
Bride and Groom Exit
Ensure Event follows Itinerary timetable
Use of our Wedding Day Emergency Kit