Sandra A. Licona
event planner , wedding planner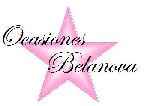 Antioch, TN
(615) 294-7898
WP2048
LET ME MAKE YOUR PLANNING EXPERINCE EASIER
Planning is just something that I love dedicating my time to. I am very careful with my time; therefore, I make sure that everything runs as smooth as possible the first time. I am very detail oriented, but most of all I like making sure that I leave a very good impression with my work. I love asking questions to get a better feel about what the person actually likes.
Congratulations on your Future Event,
My name is Sandra Licona; I am 21 years old and I first became interested in event planning when my Mom and I decided to plan my Sister's Debutant party; I was 19 at the time. We went to every store in the Nashville area and found out that no one offered the help that we were so desperately looking for. So about a week into the horrid adventure of looking everywhere and finding nothing we had enough; we decided to plan the event ourselves. I began to research the customs and the procedure of a Spanish debutant party, also known as a Quinceañera.
We talked about the course of action we wanted to follow and kept the traditions that we liked. I asked Karina what colors she would be fond of, what type of theme she was interested in and the most important thing-- the budget. Karina then opted on a Masquerade/ Phantom of the Opera theme, which she had been keen on from the beginning. She also decided that the main color that she wanted showcased at the party was Rosewood. I was given a budget of $20,000 to cover the whole event; from the catering to the wardrobe.
To make a long story short the 'day of' we were running a little bit late but since I had planned for everything we remained on schedule. The food was delicious, the venue looked wonderful, the cake was exquisite, the flowers looked spectacular, and Karina had the time of her life. The day went without a hitch, well almost, when we went Downtown- to take the pictures- I was trying to help the Photographer set up the shot and to my surprise I fell down, I'm thinking at least 10 ft. backwards, but I remained focused on the task at hand—to make Karina's day as special as it could be.
I am a student at Middle Tennessee State University— third year in college, my major is Psychology with a minor in family relations, but I want to have a career now. Being a business owner is something that I have always wanted to be. I love helping in any way that will make someone else's life a little bit easier. So let me help you---- to make your wedding or any event planning process a little bit better.
Testimonials
The party was so cool. I did not want a traditional Quinceanera I wanted something much more hip but still have a nod to tradition. Sandra listened very well, and believe me i would have told her if i did not like it.
Karina Licona 2007