Boots Bryant
event planner , wedding planner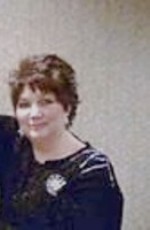 Clarksville, TN
931-220-1956
greetingboots@gmail.com
Kicking up with you from beginning to end!
For your wedding day, I help you professionally plan from the engagement party to delivering you
My name is Diane "Boots" Bryant. I am an International Certified Professional Wedding and Events Planner. Your day is a very special day, whether it be your wedding, concert, a family reunion, company event, a fund-raiser, etc., this is your day. You have specific goals, and I can help you reach those goals, by planning, organizing and co-ordinating the day, and taking the stress away.
I have been involved with several organizational planning events since 2002. I hold an International Professional Wedding and Events Planner Certification. What does that mean to you? It means I've had many hours of instructional training from some of the top Event Planners in the country. I organized a very successful fund-raiser at Kicker's Country with Craig Morgan, for a beautiful little girl that desperately needed a lung transplant. I repeated this 3 years later, again at Kicker's Country Club, this time with Collin Raye. We raised 1000's of dollars for this very needed cause. In the fall of 2006, I organized the christian concert held at Rossview High School in Clarksville, TN at which time the Barlow Girls and Matthew West gave a beautiful performance. At the time of posting, July 2008, I am currently organizing a very large family reunion in Clarksville, TN.

I greatly enjoy when I can help you realize that very special day for you and others your care about.
Services
Package A: Wedding: rehearsal/day-of organizing.
Other events: setting up and taking down

Package B: Wedding: partial planning of your Wedding day
Other events: partial planning of the event

Package C: Wedding: Complete planning, organizing and
co-ordinating for your wedding day.
Other events: Complete planning & organizing
the entire event.

Please call for full details of each package.