Donalda Harris
makeup artist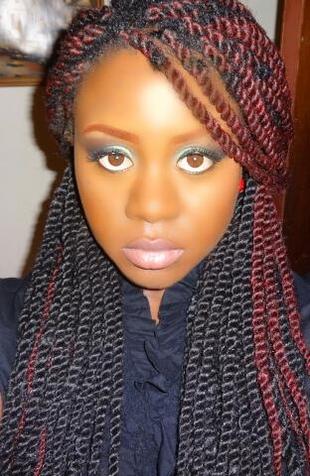 Panama City, FL
850-358-1408
7Adonalda7@gmail.com
Fly to the BeatHive, and let your inner beauty reflect on the outside !
Hello, and welcome to the BeatHive! Makeup is my life! I specialize in pleasing the client by executing whatever makeup looks they desire along with my training and expertise. I do makeup for the everyday woman, the bride, the model, the actress and the stage player. I love, live and breathe makeup. My passion for it is inexplicable. I do what I love, and love what I do. It's my mission to bring the beautiful souls of others to the surface. There are so many lovely women who do not see or appreciate the beauty the Creator has endowed them with. I feel it is my responsibility to correct their vision, and help them see that yes, in fact, you are fearfully and wonderfully made! The Creator is the Master Artist, and each and every one of you are masterpieces in your own right. --Queen of the BeatHive.
Currently I am a student of the QC Makeup Academy, for the designation of Master Makeup Artist. I am a Panama City native, and a graduate of Rutherford High. I went to what is now Gulf Coast State College, for an AA in Pre-Pharmacy, but God had other plans. I discovered myself, and found that a love for the arts, especially cosmetics, was always in my essence. I had to enter a quiet era in my life so that I could hear God's Voice. Makeup is my calling, and so I will do it with a strong passion. Go to www.facebook.com and search Queen of the Beathive!
Services
Weddings
Stage and Theatre
Fashion/Editorial
Straight Makeup for the everyday woman
Contact me for inquiries, such as pricing, and further details. I look foward to hearing from and working with you!