Kareen Sookoo
event planner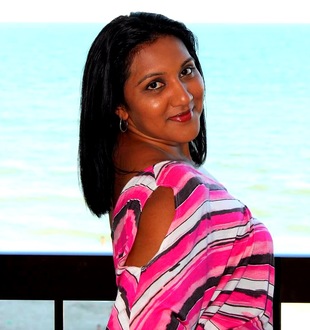 Woodhaven, NY
347-993-4345
Kareensookoo@mep.com
Your key to a monumental experience
Hi, my name is Kareen Sookoo and my company is Memorable Event Planning. Allow us to be your key to a monumental experience.
I'm a social worker by profession, event planner by obsession. What does that mean? My life has been dedicated to helping and advocating for those who are unable to do so for themselves. Simultaneously, I've always been detail oriented, hard working, dedicated and my most described trait....anal. I have no idea where my friends derived that from! Haha.
As a result of these inherent and somewhat acquired traits, I've always been "the planner." I'm the one who spends hours researching venues, catering halls, music, basically any and everything relative to planning an event regardless of how paltry it may seem. Why? "Kareen, you're good at those kind of things." That is the common response across the board. Maybe they know that I just won't settle for anything. I've planned an entire wedding, engagement party, birthdays, bridal shower and currently coordinating a family reunion for 2014.
I have never done or given anything if it wasn't going to have a significant effect on the other person. One of my main goal in life is letting others know that someone was listening. Everyone wants to feel important, right? My memory and attention to detail is a scary thing.
So, Why did I decide to become an event planner? As I mentioned before, I'm planning a 2014 family reunion and EVERYONE have asked me why am I not doing this at a professional level? Hmmm....To be honest, I've never really thought about it. I've just always been the go to person because I can get the job done. I know that I cannot steer away from my role as a social worker but since I've made a living from wearing more than one hat, why not try on another? I mean, I love doing it. I love planning. I love the end result. Why can't I do both?
So, here's my story....Did you think that was it? Ha!
In November 2012 hurricane Sandy hit NYC. It was nothing we've ever experienced before! I was a social worker at a nursing home in Far Rockaway, Queens which was situated in evacuation zone A. What's that? It meant, GET OUT! I did! You don't have to tell me twice.
Up until that point I was going through various life changing events and was in dire need of a morale boost. I knew there was so much needed to be done for others and things I needed to alter for myself. I left my job! On the social work side of it I began volunteering. Then, Sandy Hook happened. What is going in this world? I began donating to the different foundations set up for these angels and teaching professionals. Those were my christmas gifts to my family. We all need to realize the effect of helping others.
On the personal side of it I attended different workshops to diversify who I am and finally decided to enroll at QC Event School. It was time to do something for myself. A lot of us are professional procrastinators with an excuse as to why we cannot do something. Our most famous ...I don't have the time. My personal favorite, I don't have the money. My a-ha moment had arrived.
Now, I'm a social worker at a different agency AND an event planner.
So, I can hear it now. Why should you hire someone new to the industry? I'm not. I'm new to being a professional event planner but I am in no way novice. You can rest assure that I will give 100% for every event I'm planning because I know nothing less. Being brand new to the industry means that I come with a lot of new and unique ideas with a passion to thrive in an area that I love. Still not convinced? Contact me for your free consultation. Yes, I said free. A lot of event planners charge for such a service but why should you pay for something you're unsure about?
Allow Memorable Event Planning to be your key to a monumental experience.
That's my story, I'm ready to hear yours.
Thanks for reading.
Services
We cater to your every event planning needs. Some of our services are listed below but if you don't see what you need please feel free to contact us.

Venue
Catering
Photography
Music
Decorating
Invitations/Thank You
Set up/Break down
Master of Ceremony
Usher
Host/Hostess