Nikki Caringella
event planner , wedding planner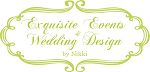 Grants Pass, OR
541-226-9349
weddingsbynikki@gmail.com
Exquisite Events can coordinate a wedding amongst the ocean waves, beach side or on a rivers edge, or even in a park under the stars, or may
Not your mother's ordinary wedding. For the chic, hipster bride she must have her hipster wedding planner!

We make it affordable by offering substantial vendor discounts so that you are able to take advantage of my full services includes wedding design and planning.

Gala Wedding Production = $1000's off w/MY VENDOR DISCOUNT PKG.

Events that give a high-end ambiance for the budget-minded bride! To book a wedding you may email me at weddingsbynikki@gmail.com or go to my official webpage specialeventsbynikki.com for details.
I am the Owner and Lead Planner for Exquisite Events & Wedding Design by Nikki. My extended background includes directing/managing Weddings and Special Events for major hotel casinos in Las Vegas, Nevada.

My family and I recently moved to the Grants Pass area and found that the area is...the most serene setting to hold spectacular weddings! We are happy to be here and excited to experience our future unfolding here in Southern Oregon
Services
Full service event coordination; includes a personal assistant to provide check lists, budget calculations, appointment attendance, contract reviews, follow up & confirmations, personalization appointment, expert design, advice and timeline scheduling. Service always includes free consultation, easy payment plans, budget-minded theme weddings are also available.

IT IS IMPORTANT TO UTILIZE THE SERVICES OF A PLANNER THAT IS CERTIFIED for the success of the most important event of a lifetime!
Testimonials
Nikki Rocks! I would not have been able to do it without her. She is amazing and set everything into place for me. I never had to worry about a thing. She took good care of me and the wedding party and made sure that all the events happened on time. I never realized how much time and effort that went into the planning and coordinating. It was pretty intense but turned out to be the day of my dreams! Nikki took all the stress away and I just floated through the wedding so happy!
from Brittany J