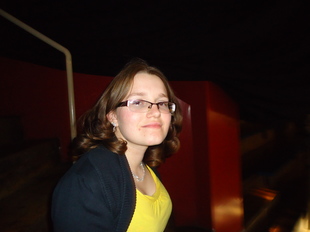 Morning View, KY
859-414-3624
jamielbemt@insightbb.com
I am Jamie Biddle. I am currently working to get my event planning business on it's feet so I am currently working out of my home office. I use my creativity and other skills to plan a one of a kind event for my clients.
I have always enjoyed planning, I have expecially enjoyed planning parties. I am currently 20 years old and have spent the last 4 or 5 years helping my family plan what ever I could to get experience. I decided to make a career out of event and wedding planning when I started college and could not find a job located in my area. I just started the international event and wedding planning certification course. I also plan on using what I have learned in college thus far to help me run my business. I have only planned a handful of events that were not small events in the last 4 or 5 years. Other then the handful of events that I have planned I am just starting out in the business.
Services
I provide services in event and wedding planning. I will take your ideas and I will work with you to create an unforgettable event. How involved I am is completly up to you I can take over planning the entire event or I can help you only with the aspects of planning that you need help with.