Juanita Paling
makeup artist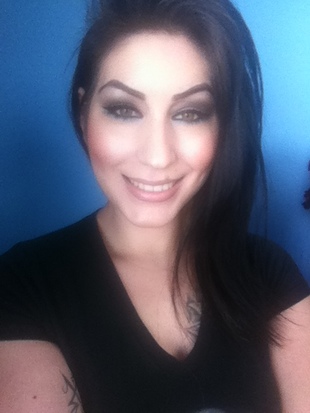 West Hills, CA
661-317-6466
jpaling13@yahoo.com
Makeup is a woman's best friend.
It is a pleasure to introduce myself to all of the women as well as men out there who are in need of a makeup artist, for either a special occasion or simply looking for some expertise on how to bring out your most beautiful facial features. For what ever reason I am here to help. I dream, live, and breath makeup. It has always been my passion and from that I love to use my knowledge that I have gained throughout my practices and studies from over the years to help others. Whatever may be the look you are trying to achieve I am here to help you succeed.
Makeup has been my passion for many years now and even though I have learned a lot in those years I find myself continuously yearning to learn more; about products, techniques, styles, just about anything and everything that has to do with makeup. I am actively researching products and brands as well as every different style/look one can imagine. Currently I graduated from QC Makeup Academy under the Master Makeup Artistry program and received my Master International Makeup Professional (MIMP) diploma. From here I hope to expand my horizons as a professional makeup artist! Until then, I intend to continue growing my knowledge in makeup artistry as well as expanding it to others.
Services
Daytime/ evening makeup
Proms/ Graduations
Achieving "flawless" skin
Male Grooming
Birthdays/ Anniversaries
Weddings
Photo shoots
Make over parties
Fantasy/Glamor makeup
Beauty Pageants
Mature Makeup
Special events/occasions
Holiday makeup (Halloween/new years/ valentines day, etc.)
Tattoo cover ups