Nicole Maher
wedding planner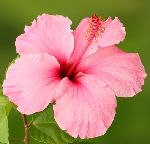 Bridgewater, MA
774-259-2687
ColeM320@yahoo.com
Planning your wedding just became a whole lot easier
Congratulations on your engagement!

You have just entered one of the most joyful times in your life. With all the planning and details that go in to a wedding it can also be one of the most stressful times in your life. My job is to take the stress off you so that you can enjoy all that your engagement should be.

I look forward to talking to you about your dream day.
Services
A bride never forgets her wedding day and my job is to make sure her guests never do either!

My wedding and event planning services include consultations, planning, design, and implementation of your vision. Your style is incorporated into each aspect of your wedding and my specialty is to simplify the planning process making your wedding planning experience stress-free. I am committed to maximizing your most valuable assets…time and money. With my knowledge of vendors and venues you will be guided through the planning process, turning your dreams into reality.