Cristal Guzman
makeup artist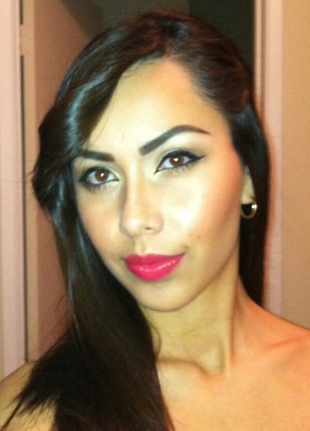 I Will Make You Look Amazing Using Your Natural Beauty!
I am a 24 year old woman who loves makeup with a passion.
After i graduated high school decided to think about my future and major on what i love the most, so I've chosen the beauty field. I have chosen this field do to the fact that beauty has always been part of my life and the most important as a woman who loves feeling beautiful as any other woman does.
Services
Your beauty is my tool.

I can work with any product that fits those who just want to look natural, and just want to enhance their natural beauty just a natural glow.

Those who want a little more definition but still want their natural features, i can work with medium coverage.

Those who want flawless skin and simply look stunning I'll work with full coverage, but yet enhance your natural features so you can always feel yourself.

Any look you desire, any product you wish to be used and feel the most comfortable with just contact me, as well if you have any other questions.

Your Wish Is My Command.