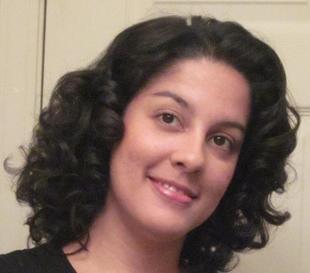 Burkburnett, TX
940-859-3490
acdorrough@yahoo.com
Carol Dorrough - Solutions in Organization will help you to declutter your life and live better!
Carolina Dorrough is an Advanced International Organizing Professional (AIOP®)
"I really believe that an organized space invites good humor! A stress-free environment with stress-free clients is my first goal...
...I am Brazilian and started there to organize and provide solutions to make life easy and simple. After my Human Resources Management MBA program, I have studied how the selection process can affect the productivity in a large Franchise Company. It made me realize that recruiters that were not organized could not achieve the best results during selection processes. Then, I started helping them to understand the direct relation between organizing the environment first and then being organized themselves. Those were amazing years! Since I am here in the United States, I became a fan of Hoarders... yes, all the possibilities to help people to re-assume the control of their lives made my heart beat really fast. THIS is what I need to do! My goal is helping more people to simplify their lives, achieving quality of life and enjoying time and spaces better."
Services
De-cluttering spaces.
Organizing houses, room by room, through setting realistic goals (long term maintenance).
Planning garage sales.
Creating budgets.
Organizing agenda and schedules for more productivity at work.
Organizing meals lists, groceries lists and planning food storage.
Preparing 72-hour kits for emergencies.
Testimonials
Carolina Dorrough is very efficient, fast, and organized. I never would have gotten through packing for my move or trying to fit all my possessions in my new place without her. She has an amazing ability to see a room and be able to not only clean, but organize in a way that made my life so much easier. She gets high ratings from me
Deidre Frazier