Passion Goodwin
makeup artist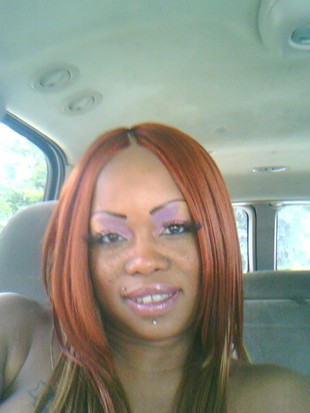 Jacksonville, FL
904-370-9221
passiongoodwin@yahoo.com
Passion's World of Faces where Beauty Meets Color!!!
My name is Passion Goodwin. I was born in Manhattan, New York. I was raised in Jacksonville, Florida. I began to develop my love for the beauty industry 20 years ago as a teenager. I would watch other beauticians and practice hard to perfect my craft. Upon turning 17, I enrolled into a cosmetology program. I quickly became known for my precision braids, sew-ins, tracks, etc... over the next few years after I began to developed an even more profound love for make up. In the year 2005, in enrolled in Paul Mitchell Beauty School. I then began to indulge in the world of make up artistry.
Given my career as a exotic dancer I was intrigued by the art. It made me a live canvas for others to see my work. The women, wanting to look more beautiful began allowing me to do makeovers on them. I also gave consultations to those on entry -level. I am also talented in theatrical side of the spectrum as well. Makeup has always been a very deep passion of mine. I am very versatile in looks. Any look you can conceive, I can achieve. Artistry is considered to be a median between a persons mind and their own reality. I love making women look beautiful and feel better about themselves, but my greatest love would have to be ENHANCING THE BEAUTY GOD GAVE YOU!!!
Services
Make Up Basic $25
Includes Foundation, Shadow, Liner, Mascara, Lip Color

Make Up Upgrade $35
Includes Basic Make Up, Strip Lashes

Make Up Premium $50
Includes Upgrade, Concealer, Primer, Bronzer, etc..