Cynthia Wallis
professional organizer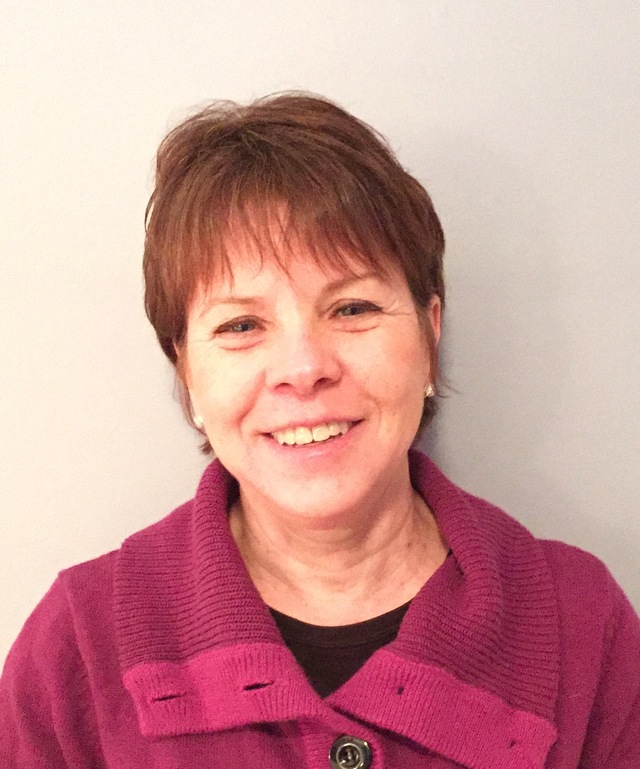 Guelph, ON
519-820-4897
spacesbycindy@gmail.com
SIMPLIFYING YOUR LIFE
Hello, my name is Cynthia Wallis, and I'm excited to have the opportunity to showcase my skillset in the field of space management!

Managing spaces is a crucial part of all our lives, however many of us tend to look past it, or become easily overwhelmed by it.

When a cluttered space is converted to a functional one, true magic can happen. Stress levels are reduced, and people can make more time to do the things they enjoy.

When working with my clients, I take a hands on and systematic approach to each project. I spend a great deal of time with each person, so I understand their lifestyle, needs, and goals—ultimately crafting a custom plan to transform their unique vision into a reality.
Organization and space restoration has always been a passion of mine—I started working in the field of space management as a hobby over 10 years ago, and quickly found that I enjoy the challenge of turning a chaotic and unmanaged space into one of harmony and function.

HOPE IS NEVER LOST

The biggest reward is seeing the look of relief on my clients' faces when they realize there's still hope for even the smallest and most cluttered spaces.

My certification in the field of space management is under the Advanced International Organizing Professional organization (A.I.O.P).



Areas of Focus:

- Moving & setting up new spaces.
- Transforming old spaces.
- Clearing out estates for those who have passed or are going to another home.
- Helping seniors declutter and organize to relieve their workload, and provide them with a constructive and pleasant living space.

I look forward to meeting you!


Services
1. Space Management
Analyzing your space to determine how it can be most functional for you

Includes:

- Reviewing and presenting storage options that offer a functional and fashionable improvement to your space.
- Installation of storage systems.
- Creating an ease of access to maximize the function of a frequently used space.
- Reorganizing furniture and decor to help create a more inviting space.

2. Home Staging
Bringing your home to a level appropriate for viewing from potential buyers

Includes:

- Assisting in selling items and furniture that are unfavorable to the presentation of the house.
- Coordinating the rental of more appropriate furniture and decor.
- Consulting on potential enhancements such as painting, and or small renovations.

3. Decluttering and purging
extracting items that have collected over time to determine whether they have a place in your home

Includes:

- Extraction and cataloging of cluttered items.
- Implementation of storage systems.
- Sale of unwanted items.
- Coordinating waste removal.
Testimonials
I would wholeheartedly recommend Cindy's services to anyone interested in transforming their living space. From the initial consultation to the final storage container, Cindy oversaw the entire process. She was always available and willing to answer questions or address any concerns. Cindy listened to what we envisioned for our home and presented several space/organizational ideas. I could not believe how much extra space I had once she finished organizing my kitchen. Now that our entire first floor is completely organized, I'm looking forward to having Cindy work her magic on our basement.
Maureen Ulias
Downsizing from a house to an apartment can be quite a task! With Cindy by my side, this overwhelming and stressful time in my life was no longer a task. From decluttering before my move, to unpacking and organizing after; Cindy was amazing! Cindy's natural ability allows her to walk into a room and take everything in, within minutes she is able to make gentle suggestions for improvement which are outstanding. She seeks out a variety of shelving and containers to accommodate storage with easy access and recognition (everything is labelled). PLUS... there's the comfort and the look! With the placement of furniture, accents, and some fresh paint, my apartment became my home in a very short time. My home would not be as functional and or as stylish if not for Cindy's touch. Thank you Cindy for all your wonderful suggestions, and for your effort in putting them all into play for me.
Cori Pelkey
Our living room was not a room that was used in our home. Even with replacing an old couch, it was unappealing. Cindy asked if we would consider a different furniture placement. We exchanged the hall table for the upright piano, moved the electric fireplace to the opposite wall, and the couch went in front of the window. Our two chairs are now angled both to see the fireplace, and serve a functional use for conversation with the people on the couch. Lastly; a well placed and uniquely shaped mirror reflects a large and simple painting of a flower. Our living room has gone from being a room in the house that nobody cared to sit in, to a warm and inviting space that has become functional, zen feeling, and a very real part of our home. One of the best aspects of this make-over is that we did not buy anything new. All it took was Cindy's creative eye to see the possibilities!
Gail Pagnotta
See All Testimonials