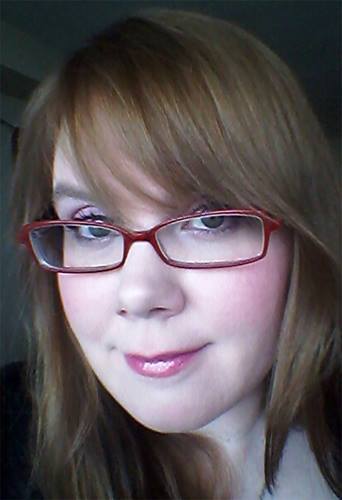 Etobicoke, ON
647-460-7541
noodleconsistencies@hotmail.com
Makeup by Missy
Helping make your natural beauty shine through!
My name is Missy and I want to help make every person bring out the natural beauty within them.
I want to help you see your real beauty and teach you how to bring it out.
Every person sometimes feels their confidence falter but I want to show you that no matter who you are, what you look like, or what you think your flaws might be, that you are beautiful too!
I'm a 28 year old woman from a small town who moved to the big city to pursue a career in makeup. I feel strongly that all people have features that are beautiful, and we shouldn't try to hide our flaws, or pretend they don't exist. Instead, I want to bring out your best features and make you feel confident about the person you really are.

I'm currently still going through the learning process as a student through QC Career School, but I feel that with more experience I can really bring out my full potential and help you to feel great!

I love makeup with a dramatic and colourful flare, but I understand some people prefer a natural look too, and am happy to provide you with a look that suits your needs!
Services
I'm still learning, so I'd be happy to do makeup for meetups and photo exchanges to build my portfolio.

If you are a model or a photographer in Etobicoke or Toronto who is looking for a makeup artist for your shoots or for building up a portfolio, please let me know!