De'Edgra Miller
event planner, wedding planner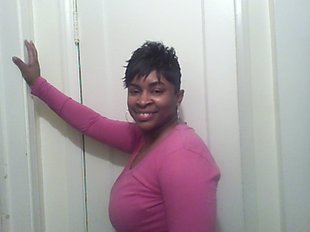 Detroit, MI
313-544-6455
mskeeta31@yahoo.com
Ms. De'Edgra's Creative Design's and Events
My name is De'Edgra Miller I'm 36 years old I'm currently employed with the State of Michigan as a Eligibility Specialist at the Department of Human Services.

I have been employed with the State for two years now. When I'm not working I spend most of my time hosting and catering different events.

I have hosted several baby showers, bridal showers and decorated for a couple of weddings.

It gives me a great joy to be able to provide great service to those that are in need of assistance with their events.

I look forward to owning and operating my own business some day as a Wedding and Event Planner.
<a href="http://www.qceventplanning.com/"><img src="http://2802f8d8f07416d21d9f-ee8b0e97930eaf744459bc30c176fe56.r18.cf1.rackcdn.com/qc-event-school-student.png" width="300" height="300" alt="QC Event School"></a>
Services
Some of the services I provide are Bridal Showers, Baby Showers, Retirement Parties, Sweet 16 Parties, Bussiness luncheons,Catering( Vegtable and Fruit Trays,and any type of special event. I also design baskets for Easter, Mother's Day, Father's Day, Baby Showers, and Birthdays