Rebecca Wellum
event planner , wedding planner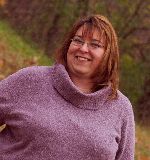 Brampton, ON
905-793-3373
rebecca.wellum@budgetwisebride.com
The helping hand that makes your dreams fit your budget.
Budget Wise Bride offers Bridal consultation services to couples in need of guidance and assistance inplanning their own wedding.
At a fraction of the cost other wedding planners charge, we can truly save you time and money. We are an extra set of hands or another fresh idea before we consider ourselves to be planners. Our a la carte service options enable us to show you transparently, where your money is being spent. We're not just here to spend your hard earned money. Let us help you to more economically place your funds where they belong: into the details that becomes the memories of your special day.
Rebecca Wellum earned her Bachelors Degree from the University of Toronto in 1996, and has spent the past 12 years managing programs, projects and planning events in the high tech industry. Upon completion of planning her own wedding in 2007, she realized that this was more than just a job. Event planning became her passion. Always the host, she is eager to help you plan your next event, with style, and with your signature clearly recognizable on every detail.

Rebecca also has a passion for the written word. Combining her passions has enabled Rebecca to provide her clients with a unique opportunity. Clients can purchase her book titled Life Size Bride to receive guidance on some of the nuances and technical points of planning a wedding when you're in your thirties or older. Rebecca is creative and able to provide her DIY clients with hands on services, like the supply of wedding accessories or bonbonieres and favours. This particular panache is a trait passed down through her family for generations. Rebecca comes from a long line of party planners and crafters.

A recently established business, Rebecca has a fully customizable suite of hands on services that focus specifically on do it yourself brides who need that extra hand looking for reputable vendors with realistic prices, and keeping themselves organized while looking for opportunities to customize. Her aim is to make all this happens at much more reasonable rates than wedding planners who won't publish or standardize their rates for a reason. With such a diverse background of events that she has planned successfully, her clients receive the ultimate in professionalism, solid business acumen and a fully accountable event planner. And all of Rebecca's experiences start with as economical a budget as possible.
Services
Services


** Follow up services include a minimum of 1 follow up contact session to ensure satisfaction and to confirm completion of project

Budget Consultation and Follow Up $150.00

Theme & Décor Consultation and Follow Up
$200.00

Bouquets & Follow Up
$100.00

Dress Consultation & minimum of 4 Follow Ups
$450.00

Bridesmaids Dress Consultations & Follow Up
$200.00

Cake Design & Follow Up
$100.00

DJ Sourcing & Follow Up
$100.00

Photo / Videography Sourcing & Follow Up
$100.00

Beauty Shop Sourcing & Follow Up
$100.00

Wedding Day Schedule
$200.00

Bridal Party Responsibility Cards
$100.00

Venue Consultation & Follow Up
$60 per hour

Transportation Service Consultation & Follow Up
$100.00

Wedding Day Supervision (6 hours incl. emergency kit)
$400 + meal

Bridal Shower full Coordination
$500

Bachelor or Bachelorette Party
$500 + cost

Rehearsal Dinner Coordination
$500 + cost

Bridal Luncheon Coordination
$200 + cost

Complete Wedding Coordination
$2000.00 + expenses



Products

Life Size Bride (paperback) $15.00

Wedding Favours & Bonbonieres (Price will vary depending on favours selected)

Invitation Printing and Stationary Accents
$200.00 + cost

Table Assignments Portrait
$50.00

Cash Box (rental)
$50.00

Pew Markers (rental)
$50.00 (for 6)

Garters
varies

Wedding Accessories and Décor Samples
$100.00
Testimonials
Thank you again for your efforts and for going out of your way to get samples together for us. I will definitely recommend you to the board and future brides as clearly someone who takes customer service seriously.
Kelly
I'd also recommend: Rebecca Wellum Budget Wise Bride www.budgetwisebride.com info@budgetwisebride.com 905-793-3373 She's a FB (Frugal Bride) vendor and did up some amazing silk samples when my sister was looking for a silk florist!
Frugal Bride Code Name - KK is a MRS!