Michelle Gelling
professional organizer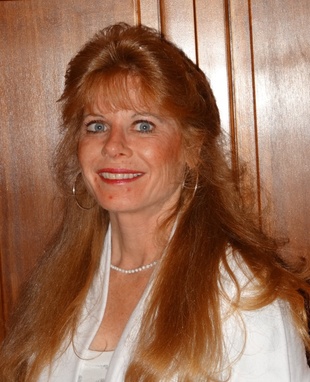 Kimberly, WI
920-740-5611
sunset107@aol.com
Home Solutions to fit your needs
I am an AIOP certified professional organizer. Clients are assisted in organizing their home, room- by -room, sorting, de-cluttering and efficient space planning. They are gently guided and advised throughout the process of elimination, saving time, money, and achieving a less stressful life. Clients are given the opportunity to have a one- on- one consultation that lasts about an hour. Practical tools and solutions will keep them on the track long after the job is complete. Follow up visits will build confidence so my clients can continue to stay focused.
Throughout my life I have worked in retail, factories and paper mills. With my previous work experience, I have found myself organizing tools, shelves and paperwork. As a result I have become a lead coordinator and a lead operator. I have also worked as a caregiver for seniors in their home who suffered with Alzheimer's who had chronic compulsive disorders. As challenging as that is, organizing the space for their own safety has lead me on a path where I'm now certified professional organizer. The rewards were far greater than I anticipated.
Entering the course as an AIOP certified professional organizer through QC Design School, I learned detailed organizing skills and fully understood the attachments the clients have over their belongings both from a psychological and emotional stand point. I reassure my clients that they are not alone, but that I'm here to assist and guide their endeavors.

My Purpose:

To provide a less stressful life to others so they can enjoy family, friends and one's safety. Serving clients with integrity, respect and confidentiality will be my personal commitment.

I stand on the word of God to help me in all my decisions and guidance of others. He has given me this gift to organize but also in helping to organize a person's inner life. He can change so many lives and the reward is priceless.
Services
With Elite Home Organizing, clients are gently guided and advised throughout the elimination, saving time. Practical tools and solutions are given to help in organizing the spaces. Clients can be assured, knowing they will be treated with respect and confidentiality. Items can be donated to charities, organizations, sold or recycled.
Follow up visits are scheduled to reinforce new learned behavior. Organizing will save the client time money, and provide a safe environment as well as provide quality time spent with family and friends.
I specialize in chronic compulsive disorder also known as hoarding. I have knowledge about the disposal of chemicals and "hard to get rid of items". I also coordinate pickup trucks for disposal of unwanted junk, and for items to be donated to charities that need help, and to provide ideas to help clients turn a profit on the items they wish to donate.

My services include the following:
• Specializing in chronic compulsive disorder, "hoarding"
• Home
• Closets
• Family rooms
• Bedrooms
• Moving and relocation
• Assist seniors in living facilities

Benefits: You will learn how to:
• Reduce clutter
• Achieve additional space
• Stay organized
• Save money
• Time management
• Develop techniques and tips
• Maximize space
• Gain control over your life
• Provide creative solutions
• Ease of use
• Reduce wasted time in search of items

All services are confidential. Feel free to call with questions or concerns. I am here to help you get organized. (920) 740-5611