Riquisha Gorman
interior decorator, interior redesigner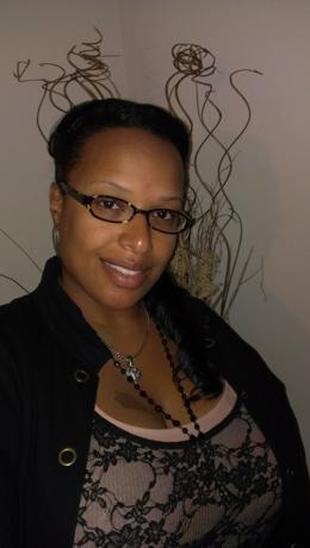 Kansas City, MO
816-663-4364
laraj_deco@yahoo.com
No design job to BIG or small...Just a job worth doing!!!
Hello, my name is Riquisha owner of LaRaJ Deco an interor design company specializing in all types of design jobs, home & business design. If you have a need in your home as simple as hanging pictures that you just haven't got around to doing or you need a whole new look for a certain room. If you have an office space that needs some attention & TLC, LaRaJ Deco is here to help! We also do organization & redesign of any kind, you name it we claim it in the world of design. Our approach to any job is to satisfy you, the client, make sure we capture what's in your head & heart and bring it to life. We dive deep into what matters to you the most & the essence of what you feel you want to live & walk into everyday.
Services
To give you more detail about what we offer, we have a plethora of services. When it comes to your home we offer services such as, hanging pictures and other ods & ins you may already have and just don't know what to do with them. If you need an entire room re-done or entire house, we can help you with that. Anything from paint, flooring, cabinets, hanging curtains to putting in a new faucet. We offer cleaning and oganization for any sapce, home or office. If you have lots of clutter and cant get started on the clean up or know how to get it organized, we can do all that for you. When it comes to your business, of any kind, we have services for you as well. If you need help to freshin up your current business, give it something new & fresh we can help. Or if you are opening a new business and need guidence on a theme, how to set up and colors. We take time to get your vision and help you create that. If you have rental property and need a re-do on the interior to gain more profit we can walk you through the property and give you details on what can increase your income and make a tenant feel more at home. So whatever your design or redesign needs are LaRaJ Deco has you coverd!