Brandy Kinnie
event planner , wedding planner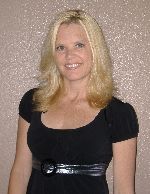 Redding, CA
530-524-6689
theperfectday@ymail.com
Making your affair a stress-free journey at an affordable rate.
My Name is Brandy and I am the owner of The Perfect Day Wedding & Party Planning. Planning a wedding or big party can be a very time consuming and hectic task. I am here to take the pressure off of you so you can have a great party without all the stress. My organizational skills and people pleasing attitude make party planning a perfect job for me. I truly love being able to construct every aspect of an event. Let The Perfect Day transform your wedding or event into the perfect day.
My experience started with planning my own wedding 14 yrs ago. I admit I wish I would have known about wedding planners back then. Since then I have been the first to offer to help when a friend or family member announces their engagement or plans for a party. From doing hair and make-up to sewing the bridesmaid's dresses to decorating I have done it all. I finally realized that being a wedding & party planner would allow me to be involved in everything and not just tied down to one part. I have served as the treasurer for my kid's schools parent club for the last 3 years. Putting on many big events for our school and budgeting the money for all of these events has given me quite a bit of experience that helps me in my current field.
Services
The Perfect Day Wedding & Party Planning will be your personal wedding or party consultant to help plan and coordinate the details of your event – so you can sit back and relax. I will help to make your visions a reality. From unique themed or fairy tale weddings or parties to a simple, understated ceremony or anything in between I will work with you to create the perfect custom event. I can be involved as little or as much as you wish.

Services Include:
• Budgeting and Organization
• Hair & Make-up
• Venue & Venue Selection
• Family & Friends Coordination
• Reception
• Music and Entertainment
• Ceremony Planning
• Save-the-Dates and Invitations
• Floral Arrangements
• Photography and Videography
• Catering
• Wedding Favors
• Dress Selection
• Child Care
• Honeymoon

Call today for a consultation.